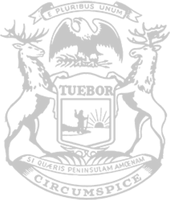 A Letter to Secretary Granholm
Last week, my colleagues and I sent a letter to US Energy Secretary Jennifer Granholm.  During a US Senate Armed Services Committee hearing, the Secretary made very troubling remarks in a response to a question from Senator Joni Ernst.  To seek clarity for our constituents and the people of Michigan, we drafted the following letter to the secretary:
Dear Secretary Granholm,
We are writing to express our concern regarding your response to U.S. Senator Joni Ernst's question during a recent meeting of the Senate Armed Forces Committee, which addressed a plan to support an electric vehicle fleet by 2030. This is part of an initiative in the United States Army that wishes to extend to hybrid tactical vehicles by 2035, and a full transition to electric vehicles by 2050. 
This raises many concerns, and your response suggests support for the 2022 U.S. Army Climate Strategy, which could compromise the safety and security of our troops, our state, and our nation.
Since your comments before the committee, Blue Star Families and active-duty members from across our State have reached out to our offices to express their concerns. We believe that this proposal is misguided and does not take into consideration the potential risks involved that could place members of the armed forces in danger.  
The United States Military is the most highly trained fighting force in the world. In times of conflict, it is essential that our soldiers can operate in any environment and terrain. However, due to the lack of access to charging stations and the amount of time required to completely charge a battery, the use of electric vehicles may elevate the danger to our troops in these situations.
Furthermore, the electric grid in the U.S. and abroad is not yet robust enough to support the demands of a fully electric Army. Power outages can have disastrous consequences for emergency transportation and communication, only further driving a cause for concern. While significant changes may occur in the U.S. within the next few decades, we do not believe we should expect these changes to happen abroad, as we never know where future foreign conflicts may arise. 
Likewise, we believe prematurely supporting this plan may stand to empower the Chinese Communist Party, who are responsible for the production of three-quarters of all lithium-ion batteries, and control 70% percent of production capacity for their most essential elements.
We hope that you understand the potential danger this transition may place on our armed forces, and do not support the Army's proposal of a complete transition to electric vehicles by 2050.
The status and capability of our armed forces should never be in doubt.  I sincerely hope Secretary Granholm responds to our letter and provides answers to the people of Michigan.  As always, if you have any questions, please don't hesitate to reach out to my office at PaulineWendzel@house.mi.gov or at 517-373-1799.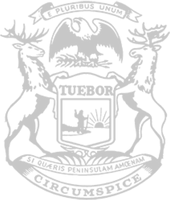 © 2009 - 2023 Michigan House Republicans. All Rights Reserved.
This site is protected by reCAPTCHA and the Google Privacy Policy and Terms of Service apply.