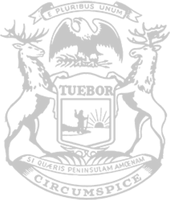 House Republican Leader Matt Hall, R-Richland Township, holds up two quarters at a press roundtable on Wednesday, Feb. 8, 2023. The two quarters symbolize the less than 50 cents a day Gov. Whitmer is proposing in her latest tax plan to make up for her blocking an automatic income tax cut for every Michigander and small business.
Leader Hall: Democrats plot to ignore Constitution to pass income tax hike
RELEASE
|
February 16, 2023
House Republican Leader Matt Hall, R-Richland Township, on Thursday issued the following statement after Senate Democrats passed legislation to block an automatic income tax rollback and introduced a proposal to remove roll-call votes on immediate effect:
"It's clear Democrats will stop at nothing to raise income taxes on Michiganders and small businesses, while simultaneously shoveling handouts through a slush fund to large corporations. This game is a far cry from what the people of Michigan wanted when they elected this majority. First, House Democrats locked us in the chamber and denied any debate before ramming through their secret tax hike plan, and then Senate Democrats punished Republicans for giving the public time to consider and debate the plan. Now, this new majority doesn't have the votes to block the automatic income tax cut in time, so they're gearing up to overturn decades of precedent and disregard the Constitution just to keep permanent relief out of the hands of the people and local businesses of Michigan. And when all is said and done, Michiganders will trade long-lasting income tax relief for a cheap consolation prize of 50 cents a day. Democrats lost under their established rules. They should drop their failed effort to increase taxes and work with Republicans to address pressing issues and help the people of Michigan."
In order to block the automatic, permanent income tax cut that will take place this year, the Democrat legislation, House Bill 4001, would redirect $800 million toward one-time $180 checks per filer, which amount to 50 cents a day if spread out over a year. The plan would also place $1.5 billion toward unaccountable funding for corporations. Senate Democrats passed HB 4001 on a party-line vote on Thursday, but under the Constitution, they will need two-thirds support to make the bill take effect in time to block the income tax rollback. Democrats introduced a proposal on Thursday to change Senate rules to declare sufficient support even if they can't achieve it.
###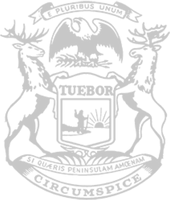 © 2009 - 2023 Michigan House Republicans. All Rights Reserved.
This site is protected by reCAPTCHA and the Google Privacy Policy and Terms of Service apply.