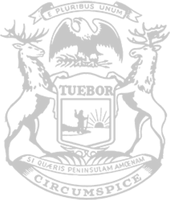 Public school teacher-turned-lawmaker advocates to empower genuine voice for Michigan's educators
RELEASE
|
September 2, 2020
Rep. Paquette: Educators must have a voice that is heard in policies that affect schools
State Rep. Brad Paquette, of Niles, and State Rep. Sherry Gay-Dagnogo, of Detroit, delivered testimony Tuesday before the state House Education Committee on a bipartisan package of bills to give Michigan educators a voice in state policy decisions that directly affect local schools.
Paquette, a former public school educator, said the needs of individual teachers are not being properly represented by their professional associations. 
"So many impactful decisions are made by individuals who are never in the classroom. The Michigan Department of Education's overgrown bureaucracy is not responsive to the needs of our state's many different teachers," Paquette said. "Their stated mission to 'support learning and learners' must be more effective over the 800 school districts and public school academies across Michigan. With 620 full time equivalent employees at the MDE, very few interact with classroom teachers and simply cannot understand the impact their decisions have on how teaching and learning happens."
A recent study conducted on behalf of Launch Michigan revealed 72 percent of teachers believe lack of support from policymakers and politicians has a large impact on their career satisfaction. Further, 74 percent said they would not recommend a career in education to young people and 33 percent stated that they do not expect to be in the profession in five years.
Paquette's plan requires the MDE to be held accountable by a network of teachers with the central goal of facilitating communication between the department and schools about how legislation is applied.  "The one-size-fits-all approach is always stated and ridiculed as it should be, but we continue to act in such a fashion."
Under the bill, the MDE would be required to ensure the following features are included in the program:
Allow school teacher liaisons to communicate directly with MDE staff.
Provide school teacher liaisons with information on current and pending statutes, rules and guidelines that affect public education as well as the opportunity for liaisons to provide feedback.
Provide a method for individuals to be elected to serve as a liaison from their school and ensure individuals employed in any capacity are eligible for election.
School boards must do all the following related to the school liaison program:
Allow staff members the opportunity to elect a school liaison.
Ensure the school liaison can communicate with other staff members about current and pending statutes, rules and guidelines that affect public education.
The plan was just heard by the House Education Committee.
###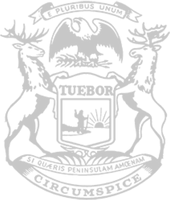 © 2009 - 2023 Michigan House Republicans. All Rights Reserved.
This site is protected by reCAPTCHA and the Google Privacy Policy and Terms of Service apply.