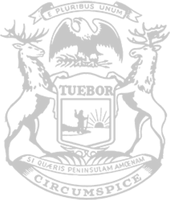 Rep. Alexander blasts 'hush and rush' strategy from Democrats with bloated spending bill
State Rep. Greg Alexander, of Carsonville, issued the following statement after House Democrats on Thursday passed Senate Bills 7-8. The legislation shells out more than $1 billion of taxpayer money and was not given a formal committee process prior to advancement:
"This type of massive spending measure should have gone through a formal committee process where representatives of the people could have a say. That was not the case and House Republicans, nor the public were allowed any input or a voice in the matter. This was a $1 billion spending spree with few particulars, and I couldn't vote for this with the way things transpired.
"The proposed bills included very important public infrastructure projects that will have a tremendous economic development benefit for the community. But I would have liked to advocate for additional projects and targeted funding for our communities within a formal, normal deliberative process – and that didn't happen. Instead, House Democrats chose to ram these plans hastily through the Legislature, hoping no one has a chance to notice that they're on a reckless spending spree. It's important to respect taxpayer money that is helping fund state government, and this plan doesn't do that at all.
"These bills were sold by Democrats as a way for the Legislature to close its books because the previous Legislature failed to do an adequate job. We're failing to do our job now as a Legislature by rushing this through – and we're opening the checkbooks of hard-working taxpayers across the state to pay for it."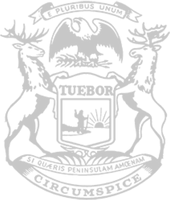 © 2009 - 2023 Michigan House Republicans. All Rights Reserved.
This site is protected by reCAPTCHA and the Google Privacy Policy and Terms of Service apply.