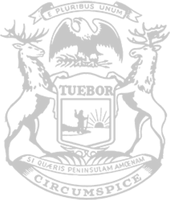 Rep. Alexander sworn in, announces Michigan House office is open to serve residents
State Rep. Greg Alexander, of Carsonville, has announced his House office in Lansing is open to help serve people in the 98th House District.
Alexander is in his first term as a state representative. He has served Sanilac County over the past several years prior to entering the Legislature, including as Drain Commissioner and the city of Croswell's Utility and Community Development Director.
"I am grateful people across the district have entrusted me with serving them. It is incredibly important to be accessible to the people and communities I represent," Alexander said. "I welcome anyone who has questions or concerns to reach out to my office. Hearing feedback and ideas is what drives our legislative process, and I am eager to get started."
People can contact Alexander's office by calling (517) 373-1791 or emailing GregAlexander@house.mi.gov. Correspondence can also be mailed to S-1287 House Office Building, P.O. Box 30014, Lansing, MI 48909.
The 98th District includes residents in portions of Lapeer, Sanilac and Tuscola counties, as well as all of Huron County.
PHOTO INFORMATION: State Rep. Greg Alexander (right, hand raised) was recently sworn in by former House Clerk Gary Randall to begin the 2023-24 legislative term. Alexander was joined for the ceremony by (from left, on rostrum) his son Joshua, daughter-in-law Brooke, daughter Alyson Dupure, granddaughter Amelia, wife Patty, son-in-law Ken Dupure, future daughter-in-law Abi Samson, and son Matthew.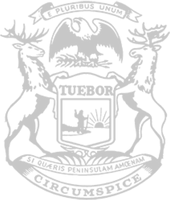 © 2009 - 2023 Michigan House Republicans. All Rights Reserved.
This site is protected by reCAPTCHA and the Google Privacy Policy and Terms of Service apply.