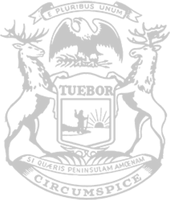 Rep. Bollin: State budget focuses on financial stability, priorities shared by Michigan families
RELEASE
|
September 22, 2021
State Rep. Ann Bollin and the Michigan House today approved a new state budget plan that will help Michigan families, workers and job providers continue to recover from the pandemic while taking steps to put the state on stronger financial footing for the future.
Bollin, who serves on the House Appropriations Committee, emphasized the need for financial stability in the state's budget process.
"I'm making sure federal COVID relief funds are spent wisely on one-time investments that improve the future of our state – not on programs that could cost Livingston County taxpayers money to sustain in future years," said Bollin, of Brighton Township. "This is a responsible budget that sets aside funding for our rainy-day fund and pays down pension debt to set our state up for future success."
Michigan's budget stabilization fund dipped below $1 billion during the pandemic. The spending plan for the new state budget year that begins on Oct. 1 includes a largest-ever $500 million deposit to replenish it. The budget also dedicates an additional one-time investment of $85 million to pay down pension debt in the system for public university employees.
Other highlights of the budget include:
Supporting families: Efforts to make child care more affordable and accessible are supported with $1.4 billion in federal COVID relief funds. About $15 million helps promote adoption and provide needed support for pregnant mothers.
Supporting communities and local infrastructure: The Department of Transportation budget, mostly road funding, tops $5.2 billion. The plan shifts MDOT's $195 million share of federal COVID relief transportation funds to local governments to repair local bridges – a far more effective and responsible method than the governor's recent decisions to add to road-related debt. More money is allocated for dam safety and water pollution cleanup. Local communities will receive a 2-percent increase in revenue sharing to help provide essential services to residents.
Creating stronger, safer communities: Public safety is enhanced with more money to recruit and train Michigan State Police troopers, increase secondary road patrols, and hire more corrections officers. First responders, including corrections officers, will receive additional support for mental wellness programs.
Supporting agriculture: The Michigan Agriculture Environmental Assurance Program will continue to be fully funded, despite being left out of the governor's proposed budget. A new $3 million farm innovation grant program will be established to find solutions to agriculture's most pressing challenges. In addition, the farm stress program receives a $225,000 commitment.
Keeping Secretary of State offices accessible: People count on the Secretary of State for driver's license and plate renewals, along with many other services. This budget requires branch offices to offer walk-in service so Michigan residents can more easily get the help they need.
Preventing government overreach: Language in the budget plan leaves decisions on whether masks should be worn in schools to local school boards and parents – not the state or unelected bureaucrats. Universities and community colleges with vaccine mandates must provide clear, obtainable exemptions.  A student's request for an exemption can't be denied unless every reasonable accommodation for the student has been exhausted.
While the new budget is one of the largest in state history, Bollin said it is due to a large influx of federal COVID relief funding, which has restrictions on how and when it must be spent.
"This is an unprecedented budget – not because of its spending but because of the record influx of federal dollars," Bollin said. "I don't like everything in this budget, but overall, this spending plan puts the needs of Michigan families first and prioritizes financial stability by making smart, one-time investments in critical areas."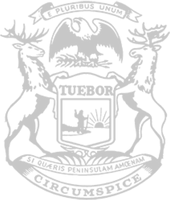 © 2009 - 2021 Michigan House Republicans. All Rights Reserved.
This site is protected by reCAPTCHA and the Google Privacy Policy and Terms of Service apply.