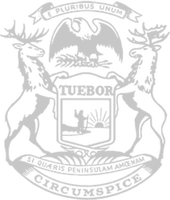 Rep. Cam Cavitt condemns Michigan's open invitation to the Chinese Communist Party
State Rep. Cam Cavitt, of Cheboygan, today issued the following statement regarding taxpayer-funded economic development projects currently underway in Michigan that have ties to the Chinese Communist Party (CCP):
"I am deeply concerned with the state's current plan to use the Strategic Outreach and Attraction Reserve (SOAR) Fund as a gateway for inviting the Chinese Communist Party (CCP) into our state.
"I voted against funding for the Gotion and BlueOval projects, which both carry close ties to the CCP, throughout the Appropriations committee process. We must use our state's resources to support our own citizens – not wealthy and potentially dangerous Chinese corporations. While I support attracting talent and businesses to our state, spending hundreds of millions in taxpayer dollars on projects that jeopardize our national security is not the right course. It's time we prioritize local businesses, not just the largest and most powerful. In light of the recently passed record-high budget, this irresponsible use of hard-earned taxpayer funds is a slap in the face to our own workforce and communities right here in Michigan.
"I will continue to work with my colleagues to promote investing in what matters most to those I speak with every day – improving our education and infrastructure statewide."
###
The referred projects give $210 million to Ford Motor Company for a new electric vehicle battery manufacturing facility, BlueOval Battery Park, in the City of Marshall and $175 million to Gotion Inc. for a battery plant in Mecosta County. Ford will partner with CATL, a Chinese battery company with ties to the Chinese Communist Party. Gotion is based in Hefei, China, where the Chinese government exerts totalitarian rule over every business in the country.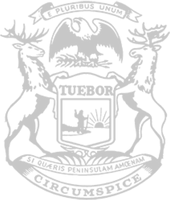 © 2009 - 2023 Michigan House Republicans. All Rights Reserved.
This site is protected by reCAPTCHA and the Google Privacy Policy and Terms of Service apply.