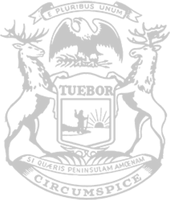 Rep. Carra: Vote Explanations 3/23/2023
Tuesday, March 21st, 2023
I voted NO on SB 6 (Sen. Klinefelt) would reinstate the states prevailing wage law which was repealed by citizens initiative petition on June 6th, 2018. Prior to its approval, Michigan's prevailing wage law applied on wages and fringe benefits on all state construction contracts. EXPLANATION: The free market should exclusively determine wages and labor costs.
The Freedom Caucus established this vote as a critical vote with the expectation of a No vote.
PASSED: 56-52
I voted NO on SB 34 (Sen. Camilleri) would repeal Right to Work for private employers. EXPLANATION: Forcing someone to pay union dues as a condition of employment is wrong and inherently anti-free market. What is agreed upon between an employer and a potential new employee is no business of a third party.
The Freedom Caucus established this vote as a critical vote with the expectation of a No vote.
PASSED: 56-52
I voted YES on HBs 4166 & 4288 (Rep. Koleszar) would eliminate the A-F letter grade system for ranking public schools established under PA 601 of 2018. EXPLANATION: The A-F letter grading system for schools is based on standards established by the government. Local government schools should have autonomy to teach as they see fit and not find creative ways to enhance graduation rates, while failing to educate students properly.
HB 4166 PASSED: 63-45; HB 4288 PASSED: 57-51
Wednesday, March 22nd, 2023
I voted NO on HB 4199 (Rep. Conlin) would allow the Department of Military and Veteran Affairs to extend tuition assistance to National Guard service personnel spouses or dependents. EXPLANATION: There needs to be a line where certain service benefits stop. Tuition assistance shouldn't extend to individuals who themselves are not National Guardsmen.
PASSED: 102-6
I voted NO on SB 2 (Sen. Geiss) would repeal the Michigan Penal Code section that prohibits the sale of contraception or abortion pills. EXPLANATION: I am fervently pro-life and will continue to fight abortions no matter if they are a medical procedure or chemically induced via prescription drugs.
PASSED: 56-52
I voted NO on HB 4167 (Rep. Morgan) would create the Rare Disease Advisory Council (RDAC) in the Department of Health and Human Services (DHHS). The RDAC is to advise DHHS and other departments on research, diagnosis, and treatment efforts related to rare diseases in Michigan. EXPLANATION: This is an issue meant for the private sector and individual achievement, not another bureaucratic arm of government in healthcare.
PASSED: 88-20
I voted NO on HBs 4139-4141, 4144, & SBs 79-80 (Reps. McDonell, Whitsett, Price, Brabec and Sens. Bayer, Rivet) would establish safe storage laws and criminal penalties for firearms. EXPLANATION: This legislation would require you to put your firearms in safe storage, which can be a matter of life and death in some situations. If someone breaks into your home in the middle of the night, you don't have the time to go to a safe and frantically put in the combination. We need to stop infringing on law abiding gun owners with legislation that doesn't stop mass shootings.
HB 4139 PASSED: 61-47; HB 4140 PASSED: 64-44; HB 4141 PASSED: 63-45; HB 4144 PASSED: 61-47; SB 79 PASSED: 61-47; SB 80 PASSED: 61-47
I voted NO on SBs 81 & 82 (Sens. Irwin and Chang) would amend the General Sales Tax Act and Use Tax Act respectively by exempting "firearm safety devices" from sales and use tax. EXPLANATION: This legislation was offered up to make the safe gun storage laws more passable by adding a special tax exemption that other businesses don't receive.
SB 81 PASSED: 64-44; SB 82 PASSED: 64-44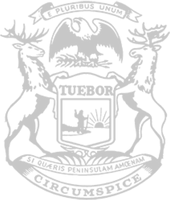 © 2009 - 2023 Michigan House Republicans. All Rights Reserved.
This site is protected by reCAPTCHA and the Google Privacy Policy and Terms of Service apply.