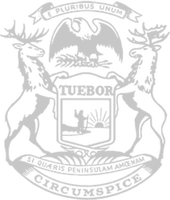 Rep. Cavitt appointed to House Appropriations Committee for 2023-24 legislative term
State Rep. Cam Cavitt will provide people across Alcona, Alpena, Montmorency, Presque Isle, Oscoda and Cheboygan counties a seat at the table when key legislation is discussed in the Michigan Legislature as House committee assignments were recently announced for the 2023-24 term.
Rep. Cavitt will serve on the influential House Appropriations Committee, which controls the state budget process. Cavitt was appointed Republican Vice Chair of the Military, Veterans Affairs and State Police appropriations subcommittee, and will also serve on the following subcommittees: Environment and Great Lakes, Judiciary, and School Aid. While many Republican legislators were only given one or two committee assignments, Cavitt has been given four, including one as Republican vice chair, meaning those in his district will have a louder voice in Lansing.
"This is a vital position to be in, as it will allow folks from Northern Michigan to have their voices and concerns heard loud and clear," said Cavitt, of Cheboygan. "The responsible use of taxpayer dollars is critical. I am dedicated to ensuring efficient and effective spending by the state that doesn't take money away from hardworking Michiganders while crippling future generations with debt."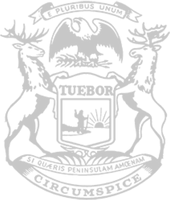 © 2009 - 2023 Michigan House Republicans. All Rights Reserved.
This site is protected by reCAPTCHA and the Google Privacy Policy and Terms of Service apply.