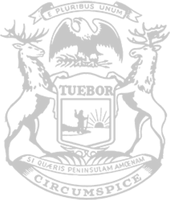 Rep. Cavitt introduces bill to reaffirm Second Amendment, protect Michigan businesses
State Rep. Cam Cavitt today introduced a bill to protect Michigan businesses from large corporations that snub certain industries based on their own political agendas.
Many Michigan businesses are concerned about becoming the target of economic boycotts by large corporations or institutional investors due to the nature of their business. As environmental, social, and governance (ESG) initiatives attempt to redefine the purpose of business, industries such as conventional energy production, firearms, mining, and timber have been targeted and discriminated against, Cavitt said.
"It is important to ensure that our tax dollars are not being used to promote a 'woke' agenda," said Cavitt, of Cheboygan. "I have received concerns from multiple businesses located in my district, which encompasses six counties in Northern Michigan. It is my belief that every business deserves an equal opportunity to compete in the marketplace, irrespective of their beliefs or the nature of their operations."
To address this issue, Cavitt introduced House Bill 4344 to prohibit Michigan from awarding procurement contracts to businesses that engage in such discriminatory practices. The measure ensures that Michigan remains a competitive state for all sectors of business to operate in for generations to come.
"The use of taxpayer dollars to reward companies that work against Michigan companies is completely unacceptable," Cavitt said. "This bill protects Michigan businesses from discriminatory practices and ensures hard-earned taxpayer dollars are being used responsibly."
HB 4344 has already received overwhelming support, with over 30 co-sponsors in the Legislature, on top of support from the National Rifle Association, as well as the National Shooting Sports Foundation Inc.
State Rep. Cam Cavitt is a member on the House Appropriations Committee, which controls the state budget. He represents the 106th House District, which includes Alcona, Alpena, Montmorency, and Presque Isle counties, and parts of Oscoda and Cheboygan counties.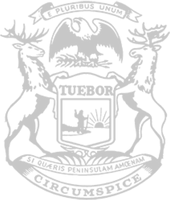 © 2009 - 2023 Michigan House Republicans. All Rights Reserved.
This site is protected by reCAPTCHA and the Google Privacy Policy and Terms of Service apply.