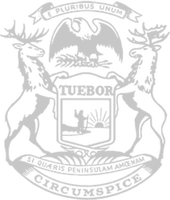 Rep. Cavitt monitors fire response efforts at vital Northern Michigan paper mill
RELEASE
|
September 14, 2023
State Rep. Cam Cavitt, of Cheboygan, issued the following statement regarding a major fire at the Great Lakes Tissue Plant in Cheboygan on Wednesday that closed several roads and the lock on the Cheboygan River, while nearby residents were told to shelter in place through Thursday afternoon as environmental officials monitored local air quality:
"This is a major concern that should not be taken lightly. The Great Lakes Tissue Plant has been a staple in our community since the 1800s, employing thousands of Northern Michiganders and boosting the economy since it's opening. I have spoken with local fire and police chiefs, along with city officials, and I'm relieved to hear no mill employees or firefighters have been injured.
"The destruction of this building is tragic. I thank all of our first responders and emergency personnel who rushed to the scene to help put out the fire and mitigate as much damage as possible, while making sure the mills' hard workers and local residents were safe. Your heroic efforts and tireless work will not be taken for granted.
"I currently don't have any more knowledge other than what has been reported in the news. I will continue to closely monitor this ongoing situation. If I receive any developments, I will make sure to keep the public and my constituents updated. Please don't hesitate to reach out to my office with any questions or concerns."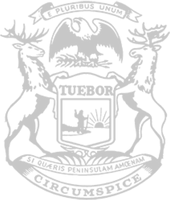 © 2009 - 2023 Michigan House Republicans. All Rights Reserved.
This site is protected by reCAPTCHA and the Google Privacy Policy and Terms of Service apply.