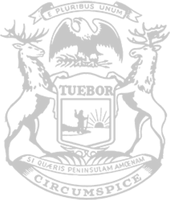 Rep. DeSana continues to stand with local families against local toxic waste disposal site
State Rep. Jim DeSana this week expressed the concerns he and residents share about a dangerous toxic waste disposal site in Romulus.
DeSana, of Carleton, testified during a legislative hearing Thursday about the state's oversight of the Romulus Deep Well Injection Site, where truckloads of toxic waste were brought from the Norfolk Southern train derailment in East Palestine, Ohio. The shipments have since been halted.
"The residents of my district and the surrounding communities are deeply concerned about this issue," DeSana told the House Ethics and Oversight Committee. "Even though I do not represent all the communities that surround these wells, I'm here to be a voice for the thousands of residents of Romulus, Taylor, Inkster, Westland, and Huron Township who do not want these dangerous toxic waste disposal sites in our community, nor do we feel that this is an acceptable practice."
DeSana said residents of the areas surrounding the Romulus hazardous waste facility are calling upon the state to reopen a public comment period concerning the facility's recent request to renew its license. He also expressed concerns about the practice of injecting toxic waste deep into the ground.
"Records from across the United States show that wells drilled to inject this waste deep beneath the ground have repeatedly malfunctioned, sending dangerous chemicals and waste gurgling to the surface or on occasion seeping into shallow aquifers that store a significant portion of our nation's drinking water," DeSana said, pointing out that the chemicals are being injected into porous rock.
"The Mount Simon sandstone formation lies underneath most of the Great Lakes states," DeSana said. "When you consider that we are surrounded by 20 percent of the world's surface freshwater I question the risk, the wisdom, and the benefit of injecting these toxic chemicals into a porous rock formation."
The representative said 17 states have banned Class 1 deep injection wells, and he is working on drafting legislation to do the same in Michigan.
The Michigan Department of Environment, Great Lakes and Energy plans to re-open the public comment period for the Romulus deep injection well's license renewal. The department plans to issue instructions next week for community members wishing to submit a comment.
###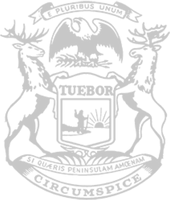 © 2009 - 2023 Michigan House Republicans. All Rights Reserved.
This site is protected by reCAPTCHA and the Google Privacy Policy and Terms of Service apply.