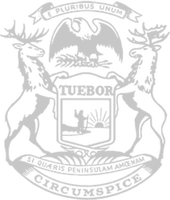 Rep. Fink calls for more state and national security oversight ahead of new battery plant projects
The House Appropriations Committee approved taxpayer funding on Wednesday to help create of a new Ford battery plant in Calhoun County and a Gotion battery plant in Mecosta County. Rep. Fink, who serves on the committee, said he continues to be concerned about inviting Chinese companies and hundreds of Chinese nationals to Michigan. The legislator is calling for more oversight ahead of the projects.
Gotion is a Chinese company, while Ford has announced it will partner with Contemporary Amperex Technology Co., Limited (CATL), another Chinese company that will provide battery technology and expertise for the project. Robin Zeng, founder and CEO of CATL, and Zhen Li, chairman and CEO of Gotion, are both members of the Chinese People's Political Consultative Conference National Committee, a high-ranking advisory body to the Chinese Communist Party. The committee is officially tasked with gathering intelligence on, managing relations with, and attempting to influence elite individuals and organizations inside and outside of China.
The proposed plant that the state of Michigan, Ford Motor Company, and CATL are cooperating in bringing to Michigan will be located in Marshall Township, just north of the district Fink represents. The legislator said he is greatly concerned about the facility's close proximity to sensitive U.S. military installations, including Fort Custer, Kellogg Air National Guard Base and Camp Grayling Joint Maneuver Training Center, where Taiwanese troops took part in the Northern Strike exercise led by the Michigan National Guard last summer.
"There are a lot of red flags here and it's certainly cause for more oversight from a security standpoint," said Fink, of Adams Township. "Let's forget about the fact that this project funding was rushed through the legislative process and is costing Michigan taxpayers far more than the governor initially promised – from a sheer security standpoint, this is concerning. We haven't done any vetting to ensure this partnership is a wise choice for our state and our nation, yet we're jumping into bed with the CCP."
Fink is calling on the state of Michigan and Ford Motor Company to submit a petition for review from the Committee on Foreign Investment in the United States, which is the best way to fairly scrutinize certain transactions involving foreign investments.
He is also calling on leaders within Michigan's Democrat-controlled Legislature to request that the Federal Bureau of Investigation and Department of Defense assess the potential national security and espionage threat of the new plants.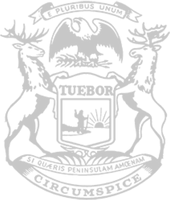 © 2009 - 2023 Michigan House Republicans. All Rights Reserved.
This site is protected by reCAPTCHA and the Google Privacy Policy and Terms of Service apply.