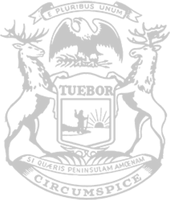 Rep. Fink defends taxpayers with no vote as Democrats rush to pass secret legislation
State Rep. Andrew Fink (R-Adams Township) today voted against three legislative plans he said do not reflect the values of the people he represents.
The first two plans, rushed through the process by Senate Democrats, relate to the Earned Income Tax Credit (House Bill 4002) and retirement income taxes (HB 4001). Fink said the EITC plan only extends tax relief to some families and leaves most of them out to dry.
"Of course I support cutting taxes for our working families – but this plan doesn't extend cuts to all of them," Fink said. "We need a comprehensive plan that brings relief to every person in Michigan, because every person is feeling the pain of inflation."
The legislator instead advocates for lowering the income tax rate for all, lowering the retirement age and increasing the amount of retirement income that can be exempted.
The third plan Fink opposed today, SBs 7 and 8, is a spending plan that appropriates $1 billion in taxpayer dollars without going through the Legislature's traditional committee deliberation process.   Earlier in the week, Fink gave an impassioned speech on the house floor, arguing that such a departure from regular procedure denied the public the transparency that they deserve.
"This hastily-arranged spending spree is disrespectful to the people of Michigan who sent us to Lansing to thoughtfully consider how and when we spend their hard-earned money," Fink said. "I cannot support a plan to frivolously spend this much of their money as they struggle to pay for everyday items their families need to thrive."  
The representative for Branch, Hillsdale and Lenawee County residents said he would rather see surplus tax dollars returned to the people who earned them.
SB 8 appropriates funding for school safety, but no specifics were included in the plan about which schools in the state would receive the funds. Democrats rejected a House Republican amendment to the plan that would have required that 30 percent of those funds go toward rural school districts, which are often overlooked when it comes to safety improvements.
"I felt compelled to oppose Senate Bill 8 because Democrats refused to include protections for rural districts," Fink said. "Almost all of my district is rural, and I didn't think it was right to support a plan that doesn't consider each and every student to be on the same playing field."
Despite Fink's no votes, the plans were all approved by the Michigan House.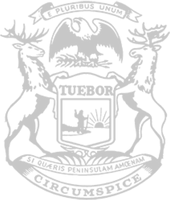 © 2009 - 2023 Michigan House Republicans. All Rights Reserved.
This site is protected by reCAPTCHA and the Google Privacy Policy and Terms of Service apply.