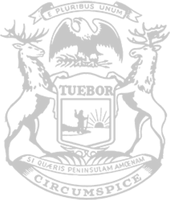 Rep. Fox denounces Democrat-led endeavor to expedite overreaching firearm legislation
State Rep. Joseph Fox today issued the following statement after firearm legislation was quickly ushered through the House by Lansing Democrats:
"Yesterday, Democrats in the majority brought forward multiple packages of bills in the House that pertain to firearms. I continue to hear from my constituents about their concerns over these overreaching proposals, so I've included a summary of the legislation below.
"1) House Bills 4139-4141, 4144 and Senate Bills 79-82: identical versions of the 'Safe Storage' bills which would require firearm owners to store their guns in a locked box or apply locking devices to them, or else face harsh criminal penalties. Practices like keeping a gun in your nightstand could become punishable as misdemeanors and felonies of varying severity, if the bills became law.
"2) Senate Bills 76-78: a trio of bills identical to House Bills 4138, 4142, and 4143 to require background checks on every firearm purchase. Current law requires those who purchase pistols to undergo background checks at the time of purchase, but the bill package would extend those regulations to every firearm transaction.
"I voted no on all of these bills. I am committed to supporting the right of every law-abiding American to bear arms to protect themselves and their families, and I will fight for that right tooth and nail. Nobody wants mass shootings to continue, because human lives are sacred and have inherent dignity and worth, but these bills do not address the root cause of the rise in violent crime in Michigan. Further, they do not justify infringing on basic liberties protected by our nation's Constitution. As your state representative, I hear your concerns and am working to protect your essential freedoms. Thank you to all who have reached out to my office, and I implore you to continue doing so."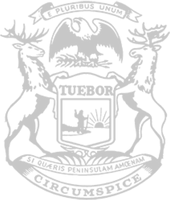 © 2009 - 2023 Michigan House Republicans. All Rights Reserved.
This site is protected by reCAPTCHA and the Google Privacy Policy and Terms of Service apply.