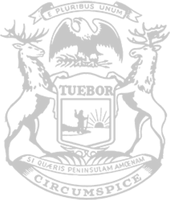 Rep. Friske condemns Gov. Whitmer's hypocrisy in State of the State speech
State Rep. Neil Friske is condemning the hypocrisy of Gov. Whitmer's State of the State address last night.
Gov. Whitmer advocated, in her speech, for gun control measures as well as free and unlimited abortion on demand. Whitmer even hinted in the speech that she planned to tour other states to advertise to their citizens on why they should move to Michigan permanently so they can have access to abortion.
Whitmer later cited school safety and the inherent value of childrens' lives as being the primary reason for needing more strict gun control measures, once again referencing the Oxford School shooting which occurred in 2021.
"Does she believe in the sanctity of life or not?" Friske asked. "On one hand she is praising the mass and tragic death of our next generation and pushing Michigan to be the abortion capital of the world… On the other hand, she's pushing gun control because she supposedly cares so dearly about our kids.
"It's a shame how she has exploited Michiganders for political gain," Friske said. "When last term's Republican-led Legislature presented an effective tutoring bill to her, she vetoed it. However, with Democrats now in control, she has no problem funding tutoring programs and celebrating it as a partisan victory."
Rep. Friske has assured his constituents that he will protect their rights to life and self defense, pledging to vote no on the Democrats' extreme abortion policies as well as any gun control measures they put forward.
"I fully believe in our God-given rights," Friske said. "Without the right to life, what other rights do we have? The right to be born and live freely goes hand in hand with our Second Amendment right to self-defense. Our rights as Americans are non-negotiable." Rep. Friske's office is located at S-1486 in the Anderson House Office Building. He can be contacted by calling (517) 373-2629, emailing NeilFriske@house.mi.gov, or mailing correspondence to S-1486 House Office Building, P.O. Box 30014, Lansing, Michigan 48909.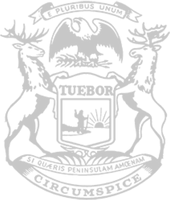 © 2009 - 2023 Michigan House Republicans. All Rights Reserved.
This site is protected by reCAPTCHA and the Google Privacy Policy and Terms of Service apply.