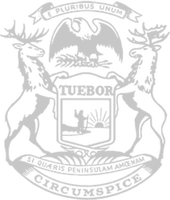 Rep. Harris touts broad tax relief for Michiganders
Plan heading to governor without blocking income tax cut
State Rep. Mike Harris on Wednesday touted wide-ranging relief for Michigan taxpayers after the Senate approved targeted tax cuts for seniors and working families to the governor without blocking an additional automatic, permanent income tax cut for all Michigan residents and small businesses.
The Legislature will be sending House Bill 4001 to the governor after the Senate failed to give the bill immediate effect, voiding a provision that otherwise would have moved state dollars and blocked a permanent income tax cut that will be triggered this year under Michigan law based on increased revenues.
"Increased costs have strained the finances of Michigan families and family businesses," said Harris, R-Waterford. "The Democrats' attempt to block the income tax cut — hiding it in a bill to help retirees and workers — fell short. Now, tax relief will go not only to working families and retired seniors, but to all Michiganders, as well as our local small businesses."
Harris said he was pleased that proposals in the bill will increase tax savings for retired Michiganders and expand the earned income tax credit for working families, now without the provision to block the tax cut. Earlier this month, Harris voted against HB 4001 in the House due to the maneuver to block the income tax cut.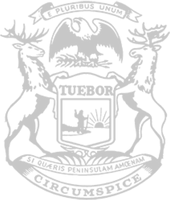 © 2009 - 2023 Michigan House Republicans. All Rights Reserved.
This site is protected by reCAPTCHA and the Google Privacy Policy and Terms of Service apply.