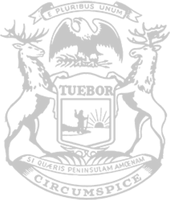 Rep. Ken Borton demands a seat at the table on Gov. Whitmer's planned Camp Grayling expansion, urges her to consider residential ramifications
           State Rep. Ken Borton, of Gaylord, today led a group of legislators in urging Gov. Whitmer to carefully consider genuine concerns regarding the 250 square miles of state-owned land she intends the Michigan National Guard to use for an expansion of Camp Grayling, a military training facility.
           The letter, co-signed by the following Northern Michigan lawmakers: Rep. John R. Roth, R-Interlochen, Rep. Cam Cavitt, R-Cheboygan, and Sen. John Damoose, R-Harbor Springs, reads (in part):
           "We are proud to represent a large area containing many of Michigan's finest natural resources. These natural resources are very important to the well-being of Michiganders and the longevity of the environmental health of Michigan. Many of the constituents we share are deeply concerned about the ramifications of the proposed expansion of Camp Grayling. We, as elected representatives of the people, have a voice in these considerations, on behalf of our constituents.
            "Please note that there is much respect for the military amongst those who have signed this, and we understand the need for continued development and training…
            "The issues in question regarding the expansion are vast, and range in severity and nature…
           "It is our belief that proposed expansions have the potential to threaten the health, safety, and general welfare of the people in this region, and we should therefore be granted some authority on the expansion with respects to the protection of the air, water, wildlife, and other natural resources of the state from pollution, impairment, and destruction."
           A copy of the full letter can be found here.
Rep. Borton serves the 105th House District, which includes Crawford, Missaukee, Otsego and Roscommon counties, as well as portions of Antrim, Kalkaska, and Oscoda counties.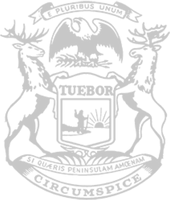 © 2009 - 2023 Michigan House Republicans. All Rights Reserved.
This site is protected by reCAPTCHA and the Google Privacy Policy and Terms of Service apply.