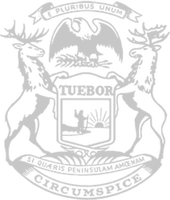 Rep. Markkanen votes for tax relief for small businesses in the Upper Peninsula
State Rep. Greg Markkanen on Thursday voted to secure tax cuts for hard-working small business owners in the Upper Peninsula, as well as throughout Michigan.
Markkanen, R-Hancock, noted that the Michigan Department of Treasury has audited small businesses and tried to use vague laws to collect sales and use taxes that the businesses shouldn't owe, entangling them in a complex appeal process. The House passed two packages of legislation to clarify that Michigan's sales and use taxes do not apply to certain delivery and installation services and industrial processing equipment.
"Small businesses in the U.P., and throughout the state have struggled in recent years," Markkanen said. "Between tyrannical government shutdowns and rampant inflation, these businesses – which are the backbone of our economy – have been forced to pay the price. As legislators, we must ensure policies are in place to respect what small businesses provide for communities, rather than thwart them with overreach and bureaucracy."
House Bills 4039, 4137, and 4253 will clarify Michigan law and exempt delivery and installation services from sales and use taxes if the charges are listed separately from the product on an invoice. HBs 4054 and 4055 will also clarify that sales and use taxes do not apply to industrial processing equipment used on aggregate materials, such as sand, gravel, crushed stone, and recycled asphalt. Both legislative packages require Treasury to drop pending action against these businesses.
"My Republican colleagues and I prioritized this issue, and I will continue to pursue avenues to help Michiganders hold on to more of their hard-earned money," Markkanen said.
The measures were met with overwhelming bipartisan support, and now move to the Senate for further consideration.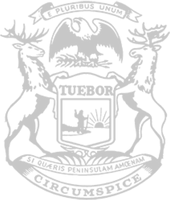 © 2009 - 2023 Michigan House Republicans. All Rights Reserved.
This site is protected by reCAPTCHA and the Google Privacy Policy and Terms of Service apply.