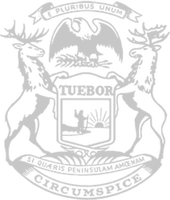 Rep. Paquette: Berrien RESA's new sick leave policy is discriminatory, unacceptable
State Rep. Brad Paquette, of Niles, today expressed full opposition to Berrien Regional Educational Service Agency's (RESA) newly adopted policy granting 10 additional paid sick leave days to employees vaccinated against COVID-19 to be used if they contract or are exposed to the virus, but not to unvaccinated employees.
An email form Berrien RESA announcing this policy read, in part:
Effective August 23, 2021 through June 8, 2022, vaccinated individuals…who contract COVID-19 or are required to quarantine due to an exposure to COVID-19, will be able to take up to 10 additional paid leave sick days…
Verification of vaccination status (or medical exemption) must be provided to the HR Office in order to utilize these days.
Sick days for vaccinated employees that were used due to COVID-19 related situations between August 23, 2021 and today will be returned to impacted employees upon verification of vaccination status.
Paquette said the policy is discriminatory and unacceptable.
"It is a real problem that Berrien RESA is implementing discriminatory measures pertaining to personal health decisions," said Paquette, a former public school educator and chair of the Subcommittee on K-12 Appropriations. "This policy clearly discriminates against those who have decided that vaccination is not the right personal health choice. All employees should receive the same number of sick days regardless of vaccination status, no questions asked. This policy is an invasion of employees' privacy and our tax dollars are being used to support it. This is wrong and must be corrected."
Paquette also announced he is working on legislation that would ban such discriminatory sick leave policies in Michigan that will soon be formally introduced.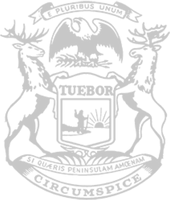 © 2009 - 2023 Michigan House Republicans. All Rights Reserved.
This site is protected by reCAPTCHA and the Google Privacy Policy and Terms of Service apply.