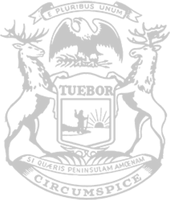 Rep. Rigas stands up for working Michiganders, defends Second Amendment rights
Democrats aim to revert Michigan to a Union Tyranny
State Representative Angela Rigas (R-Caledonia) today voted no on two Democrat plans to squash Michiganders' freedoms.
The first plan, House Bills 4004, 4005 and 4007, is a Democrat plan that aims to repeal Michigan's status as a Right to Work state, which was established by Republicans under Public Act 348 and 349 of 2012.
"Democrats today have said loud and clear that worker's rights mean nothing to them," Rigas said. "The unions in this state now have absolute power over labor and will continue to destroy Michigan's industries."
Following a sham committee hearing earlier in the week, where House democrats rammed the two bills through, HB 4004 and 4005 were passed with slim majorities. While the current Right to Work laws remain in place for the time being, Rep. Rigas had this to say in regard to the future of Michigan's workforce:
"I have heard from organizations within several industries who are incredibly frustrated with our state. The constant changing of rules and laws is ruining any form of economic comeback we may have had," Rigas explained. "Last month, the governor had to entice Ford, of all companies, to build a new plant in their home state with nearly a billion dollars. The market doesn't lie, when businesses are hesitant to come here, Michiganders notice."
Rigas also voted against a Democrat plan to implement universal background checks for gun ownership and establishing a statewide gun-owner registry, which the lawmaker said is an infringement of Second Amendment rights and a slippery slope toward tyrannical government.
The Caledonia legislator took to the podium to encourage her colleagues on the House floor to oppose the measure, though the Democrat majority did not allow her to finish her remarks.
"This bill, like the Pistol Registry, is a clear violation of our Second Amendment," Rigas said during her speech. "It requires all firearms be listed for any future tyrant to use for confiscation. Tyrannical government – like we're witnessing here today – is why the Second Amendment was written in the first place."
Despite Rigas' opposition, both of the Democrat plans advanced to the state Senate.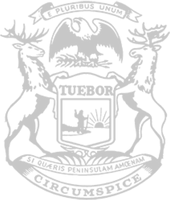 © 2009 - 2023 Michigan House Republicans. All Rights Reserved.
This site is protected by reCAPTCHA and the Google Privacy Policy and Terms of Service apply.