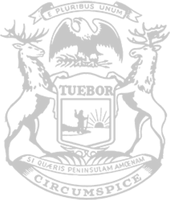 Rep. Schmaltz leads effort to preserve access to Michigan State Police background checks for employers, organizations
State Rep. Kathy Schmaltz is spearheading a plan to make sure employers and organizations throughout the state can continue to rely upon the Michigan State Police to perform background checks.
Without the change initiated by Schmaltz's plan, the Michigan State Police will lose its ability to perform criminal background checks. Instead, employers and volunteer organizations would be forced to wait longer periods of time for the federal government to perform the checks.
"Many places rely on Michigan State Police for background checks to vet employees and volunteers, especially those who are brought on to work closely with kids and other vulnerable people," said Schmaltz, of Jackson. "I can't even begin to imagine the problems it would cause if the Michigan State Police had to stop performing background checks."
Schmaltz said a change in federal law is requiring Michigan to update its state laws regarding background checks. If it doesn't comply, the Michigan State Police will lose access to the federal databases it needs to perform the service.
Schmaltz's legislation, House Bill 4045, includes the necessary updates. It also allows the Michigan State Police to participate in a "rap back program" that enables employers or volunteer-based organizations to receive updates on individuals whose fingerprints are registered in the system. This eliminates the need to perform repeated background checks on individuals who have ongoing contact with vulnerable people.
"Background checks protect the public from dangerous people who have the potential to do more harm, especially when dealing with our most vulnerable residents," Schmaltz said. "We must ensure checks can be performed quickly and in state, so employers don't have to wait even longer to onboard staff."
House Bill 4045 has been referred to the House Judiciary Committee for consideration.
###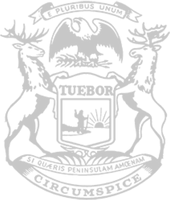 © 2009 - 2023 Michigan House Republicans. All Rights Reserved.
This site is protected by reCAPTCHA and the Google Privacy Policy and Terms of Service apply.