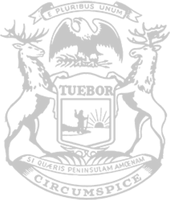 Rep. Slagh named 'champion of free enterprise' by Michigan Chamber of Commerce
RELEASE
|
November 11, 2022
The Michigan Chamber of Commerce has presented state Rep. Bradley Slagh (R-Zeeland) the Champion of Free Enterprise award.
The chamber presents the award to legislators who voted on key bills in a manner that positively impacted Michigan businesses and employees across the state. To receive the award, a legislator must have a 100 percent voting record on bills that reflected chamber priorities throughout the legislative term.
"It continues to be a privilege to help drive policy that improves Michigan's business climate," stated Rep. Slagh. "We need to continue to set the stage so that businesses come, stay and thrive in our state. These companies provide great jobs for our citizens as they grow, helping their communities develop and providing a stable tax base that we can use to provide services. I am grateful for this recognition by the Michigan Chamber."
"We are pleased to present Rep. Bradley Slagh with his 'Champion of Free Enterprise' award in support of
consistently voting to support jobs, taxpayers and economic growth," said Jim Holcomb, president and CEO of the Michigan Chamber of Commerce. "That's the kind of pragmatic policy and problem-solving that helps build a robust, resilient business climate and a stronger Michigan that works for our businesses, communities and families."
The Michigan Chamber of Commerce exists to advocate for businesses and job providers, and promotes pro-business policies in the legislative, executive and judicial branches of state government.
###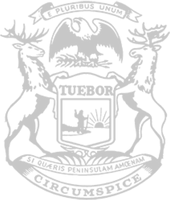 © 2009 - 2023 Michigan House Republicans. All Rights Reserved.
This site is protected by reCAPTCHA and the Google Privacy Policy and Terms of Service apply.