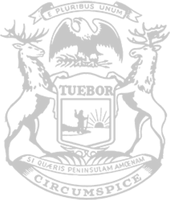 Rep. Smit's 43rd House District office is open for business
Legislator invites residents to contact office for assistance
State Rep. Rachelle Smit's office is open and ready to serve the people of Michigan's new 43rd House District.
The district encompasses most of Allegan County, including the cities of Allegan, Fennville and Wayland, and the townships of Allegan, Fillmore, Manilus, Clyde, Overisel, Heath, Valley, Salem, Monterey, Dorr, Hopkins, Watson, Wayland and Martin. It also includes Barry, Yankee, Orangeville, Hope, Prairieville, Johnstown and Assyria townships in Barry County, Bellevue City and Township in Eaton County and part of Jamestown Township in Ottawa County.
Rep. Smit invites residents to contact her Lansing office by phone at (517) 373-0615, by email at RachelleSmit@House.MI.gov, or by addressing mail to N-892 Anderson House Office Building, P.O. Box 30014, Lansing, MI 48909.
"It's an honor to serve my neighbors throughout Allegan, Barry and Eaton counties," Rep. Smit said. "They sent me to Lansing to be their voice in the Legislature and hearing their concerns will help me represent them best. I'm proud to call Michigan home, but there's more we can do to make it an even better place to live, learn, work and raise a family. I am eager to hit the ground running – my staff and I are here to serve!"
Rep. Smit will sit on the House Agriculture, Elections, and Insurance and Financial Services committees.
The representative will soon announce the schedule for her local office hours, where residents can meet with her in person to discuss concerns about state government, share feedback about proposed policies, and provide ideas for improvements to state law.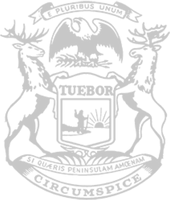 © 2009 - 2023 Michigan House Republicans. All Rights Reserved.
This site is protected by reCAPTCHA and the Google Privacy Policy and Terms of Service apply.