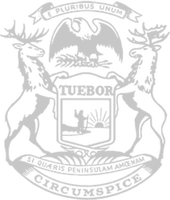 Rep. Steele advocates for better use of public infrastructure funds
RELEASE
|
February 22, 2023
"Taxpayer dollars should be used for local road improvements, not corporate handouts."

-Rep. Donni Steele
State Rep. Donni Steele (R-Orion Township) issued the following response after Whitmer's administration presented a surprise spending proposal to the Legislature on Wednesday. The plan dedicates another $750 million in taxpayer funds to the governor's previously announced deal helping establish Ford's EV battery plant, nearing total project incentives to $1.8 billion:
.
"It's time to utilize state resources in a capacity that benefits all Michigan residents – such as fixing crumbling roads and bridges in communities throughout our state. These hundreds of millions of dollars should be used to proactively bolster Michigan's future, instead of continuing to fund reactionary pet projects.
"Let's concentrate on investing wisely in the safety and functionality of the streets that families, school buses and workers drive on every day, which will attract and retain residents and businesses here for years to come.
"My colleagues and I continue to hear from constituents about their need for dependable roads. They deserve to see their hard-earned tax dollars at work in their own neighborhoods, on the roads that wear on their cars daily. Ford can afford to build its own facilities without help from taxpayers, but Michigan's municipalities can't make basic improvements to local roadways without proper funding."
###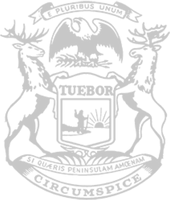 © 2009 - 2023 Michigan House Republicans. All Rights Reserved.
This site is protected by reCAPTCHA and the Google Privacy Policy and Terms of Service apply.