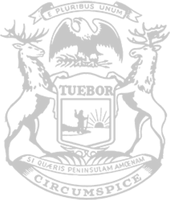 Rep. Thompson: Budget measures big on pork, light on practicality
State Rep. Jamie Thompson today expressed concerns with recently advanced budget plans – outlining wasteful spending and the removal of critical transparency measures for taxpayers and their families.
"At a time when workers and families across Michigan are struggling with their own budgets, state government is spending over $80 billion and continuing to grow theirs," said Thompson, of Brownstown. "This bloated budget is incredibly tone-deaf. It focuses on pork and pet projects, not the most pressing issues that people are facing right now."
Annual adjusted gross appropriations have increased by over $30 billion from where they were a decade prior. The budget plans for the upcoming fiscal year were also voted on before the state receives revenue estimates – leading to additional questions on what final plans will even look like.
 Specific issues that led Rep. Thompson to vote against the advancing budget measures include:
● Going back on efforts to put more school resource officers in hallways. While the budget spends lavishly, including $150 million to purchase green-energy school buses, it doesn't address key concerns for families by working to keep kids safe. Previous appropriations in the Legislature during past terms understood the important and proactive work resource officers do in schools. The budget removes specific language that would have helped more districts hire and retain these positions.
● A lack of emphasis on public safety. Thompson was supportive of some funding elements within specific budget plans, such as additional resources for state and local fire protection. But Democrats refused twice to add a $100 million public safety support program to the budget that would go toward protecting our communities and addressing officer shortages that weaken public safety closest to home. Thompson criticized Democrats for putting frivolous spending on things like a new state archaeologist office and electric vehicles for state employees over measures that could keep neighborhoods and communities safer.
● A government that inserts itself more into people's lives while being less transparent and accountable. Thompson spoke in opposition to plans that end requirements for state departments to post severance payouts that exceed six weeks of wages online for the public. The payments earned scrutiny as the state responded to COVID-19 and saw various former department heads within Gov. Gretchen Whitmer's administration receive them upon departure amidst public outcry. The budget plans also give more power to unelected bureaucrats, eschew whistleblower protections that would have allowed educators at institutions of higher learning to communicate concerns to the Legislature without fear of punishment, and let teachers encourage students to have abortions.
"I could not vote for a plan that spends this much and this unsustainably when taxpayers I talk with every day are struggling to make ends meet at home," Thompson said. "I am hopeful as this budget process continues that real priorities are factored in so we can deliver a more effective product for taxpayers who are footing the bill."
The House budget plans are contained within House Bills 4244-45, 4246-49, 4280-81, 4286-87, 4289-90, 4292, 4303-04 and 4309-10.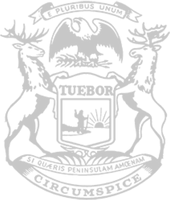 © 2009 - 2023 Michigan House Republicans. All Rights Reserved.
This site is protected by reCAPTCHA and the Google Privacy Policy and Terms of Service apply.