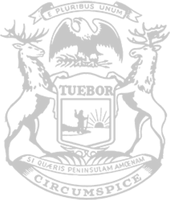 Rep. Tisdel votes to ensure good governance during emergencies
In a bipartisan vote, state Rep. Mark Tisdel and the Michigan House of Representatives today approved the Unlock Michigan citizens' initiative to remove an unconstitutional law and help ensure a well-functioning government even during emergencies.
"During an emergency, it is important for state government to respond to the threat to keep our communities safe," said Tisdel, of Rochester Hills. "Full input from the people whose lives and livelihoods are affected can help determine a balanced course of action, and the diverse voices of the people of Michigan are best heard when their locally elected representatives are shaping policy in our state.
"Collaboration between the Legislature and the governor is vital to a properly functioning government. We must respond to emergencies hand in hand going forward as outlined in the Emergency Management Act."
Unlock Michigan repeals the Emergency Powers of Governor Act of 1945 (EPGA), one of the laws cited by Gov. Gretchen Whitmer as a source of emergency authority during the COVID-19 pandemic. The Emergency Management Act of 1976 (EMA) will continue to provide the governor authority to respond to emergencies and maintain checks and balances in the process. The EMA allows the governor to act quickly in an emergency, while ensuring long-term collaboration by requiring the Legislature to approve a state of emergency that extends beyond 28 days.
In the early weeks of the pandemic, Whitmer kept the Legislature apprised of her emergency decisions, and the House and Senate approved an extension of her initial state of emergency upon request. Later, after the governor disregarded the Legislature and the extended state of emergency expired, she continued to use the EPGA without legislative approval or collaboration until October 2020, when the Michigan Supreme Court determined the law to be unconstitutional. Over 460,000 citizens submitted valid signatures for Unlock Michigan last fall, and the repeal petition arrived before the Legislature this month. The House's approval of the petition comes after passage by the Senate last week. As a citizens' initiative, Unlock Michigan does not require gubernatorial approval to take effect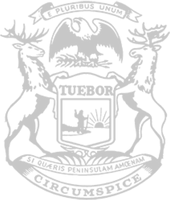 © 2009 - 2021 Michigan House Republicans. All Rights Reserved.
This site is protected by reCAPTCHA and the Google Privacy Policy and Terms of Service apply.