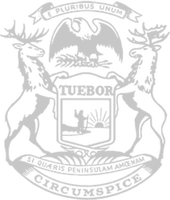 Rep. VanWoerkom named Legislator of the Year by Small Business Association of Michigan
State Rep. Greg VanWoerkom (R-Norton Shores) was named Legislator of the Year by the Small Business Association of Michigan.
The organization exists to advocate for Michigan's small business community and serves more than 31,000 members in all 83 counties of the state.
"It's an honor to be recognized by this valuable organization that serves the state in such a notable and influential capacity," said VanWoerkom. "In every corner of our state, including ours, small businesses fuel our local and statewide economies. Our innovative small business owners and their workers here in West Michigan get up every day and contribute to our communities in an impactful way. I am honored to be a voice for those individuals, whether it be by reducing bureaucratic barriers that get in the way of their success or supporting plans to improve access to childcare."
SBAM officials said they selected VanWoerkom because of his pro-small business voting record and commitment to workforce issues in general, including the MI Tri-Share childcare program. VanWoerkom, a father of three children, championed the program to make childcare more accessible and affordable for working Michiganders by splitting the cost between the state, employers and employees. Once the program was established, the representative helped implement various metrics at the department level, which help take the conceptual pilot program to a budget staple in just a few short years. To date, 59 out of 83 Michigan counties are participating, and the program has received recognition across the nation, with other states recently replicating it.
"Rep. VanWoerkom has been a strong advocate for small business throughout his legislative career and has demonstrated a focus on finding innovative solutions to our state's workforce challenges," said SBAM President and CEO Brian Calley. "Identifying strategies to reverse Michigan's low labor force participation rate and population loss are critical priorities for SBAM, and we need legislators who are committed to that hard work. We are proud to honor Rep. VanWoerkom as our 2023 Legislator of the Year for the persistence he has shown in prioritizing issues important to small business."
Rep. VanWoerkom represents Michigan's 88th House District, which includes parts of Muskegon and Ottawa counties. He is the vice chair of both the Tax Policy Committee and the Appropriations Subcommittee on Labor and Economic Opportunity. He is also a member of the Economic Development and Small Business Committee and the Health Policy Committee.
The 2023 Legislator of the Year award was presented to VanWoerkom on June 15, during SBAM's annual meeting in Lansing.
###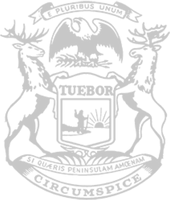 © 2009 - 2023 Michigan House Republicans. All Rights Reserved.
This site is protected by reCAPTCHA and the Google Privacy Policy and Terms of Service apply.