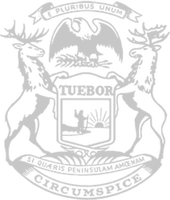 Rep. VanWoerkom plan makes it easier for crime victims to share their stories during trials
A bill introduced by Rep. Greg VanWoerkom (R-Norton Shores) protecting victims who are providing their impact statements during the justice process, was approved today by the state House.
Presently, a victim that is physically or emotionally unable to make an impact statement may designate an adult to do so on their behalf, but the victim must still be present in the courtroom to make a personal statement. This can require victims to relive what is often a traumatic event in the presence of their abuser. By appearing remotely, a victim of domestic or sexual violence can share their impact statement from somewhere that is safe and away from their abuser.
"We must do all we can to ensure crime victims' voices are heard," VanWoerkom said. "This commonsense change will ensure they have convenient options to provide their victim-impact statements. Given the communication resources available to us in the digital age, it's a change that's long overdue."
VanWoerkom's bill, House Bill 4423, amends the Crime Victims' Rights Act (CVRA) to allow for virtual submission of victim-impact statements. His plan is part of a bipartisan package of bills that support and protect crime victims.
Other bills in the package would:
Connect survivors of domestic violence and sexual assault with confidential supportive services and shelters.
Allow face-blurring technology when victims testify in hearings posted online.
Broaden the list of crimes addressed by the CVRA to ensure victims of those crimes are afforded their due rights, such as consulting with the prosecutor, discussing plea agreements before they are finalized, attending the trials and hearings, and providing impact statements at sentencing.
VanWoerkom said his commitment to victims' rights was inspired by the work of one of his predecessors, William Van Regenmorter, who served 24 years in the Legislature as a voice for the people of Ottawa County. During his years of service, he established the Crime Victim's Rights Act of 1985, which provided compensation for survivors and established a comprehensive system for protection and restitution. This act later served as the national model for victims' rights.
"It's an honor to build on his legacy," VanWoerkom said. "Mr. Van Regenmorter introduced instrumental changes to our criminal justice code and continuing his commitment ensures his contribution to this state and this nation are not forgotten." HBs 4423 was approved with overwhelming, bipartisan support (105-1) and now moves to the Senate for consideration.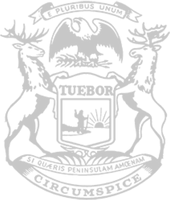 © 2009 - 2023 Michigan House Republicans. All Rights Reserved.
This site is protected by reCAPTCHA and the Google Privacy Policy and Terms of Service apply.