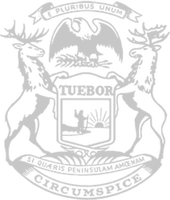 Rep. VanWoerkom stands in defense of West Michigan taxpayers as Democrats inflate government
State Rep. Greg VanWoerkom (R-Norton Shores) voted against the state budget proposal brought forth by House Democrats Wednesday, which he said drains the state's multibillion-dollar surplus, creates new, unnecessary programs, and neglects the most essential needs in Michigan communities.
In opposing the $81.7 billion budget, VanWoerkom criticized Democrats for unsustainably expanding the state's budget, even as Michigan's population has decreased since 2020.
"This budget is an outlier. It will not establish a precedent for our future state budget – it cannot. While Democrats claim many of these line items are one-time funding measures, it sure does smell programmatic," VanWoerkom said during a floor speech urging his colleagues to oppose the bill.
Despite spending through the state's surplus, which started the year at $9 billion, the Democrats' budget distributes no additional local road funding to Michigan communities, instead picking favored areas for specific projects. Republicans earlier this year proposed a $1 billion investment in local roads. Democrats also rejected Republican calls to help local police departments recruit and retain quality officers, after blocking Republican amendments earlier this year for a $100 million public safety grant program.
VanWoerkom, who serves as the Republican vice chair of both the House Appropriations Subcommittee on Labor and Economic Opportunity and the Tax Policy Committee, criticized wasteful spending and harmful policies in the budget, including:
Growing the size of government and adding more than 1,000 new bureaucrats — positions that will be difficult to eliminate in future years when funds aren't available.
Increasing burdensome groundwater fees on Michigan small businesses and job providers.
Providing $28 million in funding for union-run skilled trade organizations and removed the $9 million that helped the programs for non-union commercial contractors.
Allocating over $700 million towards individual pet projects in the Labor and Economic Opportunity portion.
Undermining of key transparency requirements, weakening reporting requirements throughout the budget.
Removing the requirement for the state budget director to issue a contingency plan for federal funding reduction. Leaving the state reliant on federal funding and without a plan.
Despite VanWoerkom's objection, House Bill 4437 and Senate Bill 173 were approved and advanced to the governor.
###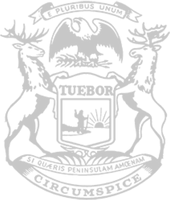 © 2009 - 2023 Michigan House Republicans. All Rights Reserved.
This site is protected by reCAPTCHA and the Google Privacy Policy and Terms of Service apply.