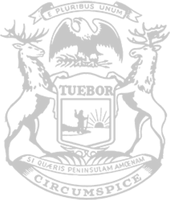 Rep. Wendzel receives committee assignments, announces office contact information
State Rep. Pauline Wendzel has been named to four House committees as she begins her third term in the Michigan Legislature. Rep. Wendzel will serve as the ranking member of the House Energy, Communications, and Technology Committee. She will also retain her position on the House Regulatory Reform Committee and serve as a member on the Judiciary Committee and Education Committee.
"I'm excited to serve as the ranking member on the Energy, Communications, and Technology Committee," Rep. Wendzel said.  "Access to broadband and cell service is undoubtedly one of the most important issues facing my district. I look forward to working with my colleagues to develop commonsense policies to expand access right here in our community."
Rep. Wendzel continued, "House Republicans will double down on an all-of-the-above energy strategy – including nuclear power and natural gas. As Michigan residents see their utility bills rise and prices at the pump creep back up, we're ready to get to work fighting for Michigan jobs and lowering utility costs by protecting our pipelines and North American-made energy." 
Yesterday, the 102nd Legislature was officially sworn into office, and Rep. Wendzel's district looks different this new term. Due to redistricting, Rep. Wendzel is now the representative for the people of Michigan's new 39th House District, which includes Coloma, Watervliet, and Bainbridge in Berrien County. All of Van Buren County except Covert and South Haven are part of the district, as well as Lee, Cheshire, Trowbridge, and part of Otsego Township in Allegan County.
Due to redistricting, Rep. Wendzel's contact information has also changed. Letters can be mailed to S-888 House Office Building, PO Box 30014 Lansing, MI 48933. Her phone number is now 517-373-1799, and her email address is PaulineWendzel@house.mi.gov.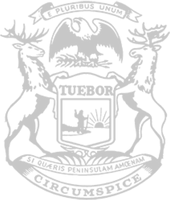 © 2009 - 2023 Michigan House Republicans. All Rights Reserved.
This site is protected by reCAPTCHA and the Google Privacy Policy and Terms of Service apply.