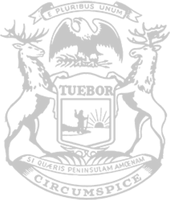 State Rep. Pauline Wendzel and Rob Cleveland of the Cornerstone Alliance testify in support of Rep. Wendzel's Michigan Competitiveness package.
Rep. Wendzel's Michigan competitiveness legislation gets House hearing
LANSING, MI – Today, State Rep. Pauline Wendzel testified before the House Committee on Local Government and Municipal Finance in support of her legislative package to help Michigan create jobs and attract more economic development projects by becoming more competitive with surrounding states.
House Bills 5768 and 5769 provide local governments and their economic development partners more flexibility with current tools they already have in their toolbox.  HB 5768 modifies the Tax Increment Financing Act and provides greater flexibility with how excess funds generated by a district may be used. HB 5769 amends the Plant Rehabilitation and Development District Act by allowing for the creation of an enhanced tax abatement for certain projects.
"Our state not only competes to attract new jobs and projects, but we also have to compete to protect our current employers from fleeing," Rep. Wendzel said. "If Michigan is going to be competitive in the 21st century economy, we need to modernize our economic development toolbox, provide flexibility and choices to local governments, and not get complacent.  The bills I've introduced today are a start and bring us up to Indiana's level, but to win, we have to work together and stay ahead of the curve."
Joining Rep. Wendzel in testifying on House Bills 5768 and 5769 was Rob Cleveland from the Cornerstone Alliance.
"We are in a global competition for jobs, for people, for companies, and for investment," said Rob Cleveland, President & CEO of Cornerstone Alliance, Berrien County's economic development agency. "I appreciate today's opportunity to share ideas about how to make Michigan more competitive, and am grateful for the support we receive from Rep. Wendzel. Her willingness to consider new ideas, and to adapt, will bring better, higher-paying jobs to Southwest Michigan."
"Economic development, attracting and retaining good paying jobs isn't partisan. It should be a team sport," Rep. Wendzel said.  "I appreciate the committee taking testimony today, and I appreciate Rob and the Cornerstone Alliance for their advocacy. I look forward to working with the Alliance and the Committee to get these bills across the finish line."
The legislation remains under consideration in the House Committee on Local Government and Municipal Finance.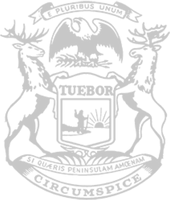 © 2009 - 2023 Michigan House Republicans. All Rights Reserved.
This site is protected by reCAPTCHA and the Google Privacy Policy and Terms of Service apply.