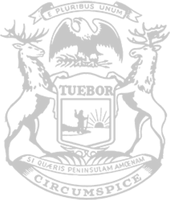 Sen. Nesbitt & Rep. Wendzel statement on Consumers Energy project
Republican Senate Leader Aric Nesbitt and House Republican Energy, Communications, and Technology Committee Vice Chair Pauline Wendzel issued the following statement:
.
"We join our Van Buren County neighbors in their opposition to the Consumers Energy Crandall Transmission Line Project in its current form. Our offices have received multitudes of concerns from members in the community regarding how the project would affect their property and the surrounding area.

"We urge Consumers Energy to seriously consider a less intrusive route for this project and we hope that they will cooperate with the community to find a solution that respects the rights of property owners and those potentially affected by this project.

"It is vital to prioritize the concerns of community members and carefully consider the potential impact of any large-scale projects on the surrounding area. We are committed to working with Consumers Energy, their customers, and the community to find a solution that benefits all parties involved while respecting private property rights and the environment."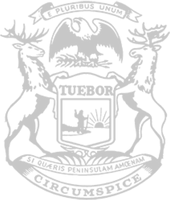 © 2009 - 2023 Michigan House Republicans. All Rights Reserved.
This site is protected by reCAPTCHA and the Google Privacy Policy and Terms of Service apply.