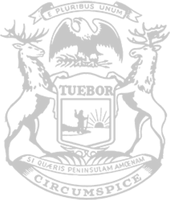 Senate committee advances Rep. Allor's plan to prohibit government-mandated vaccine passports
The Senate Health Policy and Human Services Committee on Thursday approved legislation from state Rep. Sue Allor to protect people's civil liberties by banning the use of government-issuing COVID-19 vaccine passports.  
House Bill 4667 prohibits government entities in Michigan from issuing, producing or requiring a vaccine passport. The plan would prevent government entities in Michigan from producing, distributing, or requiring documentation which verifies an individual has been immunized against coronavirus and limits individual civil and political rights, privileges and capacities.  The bill would also prevent government from issuing fines, fees or penalties based on vaccination status.
"Many people have conveyed that getting the COVID-19 vaccine is a personal medical choice for themselves and their families. We have to understand not everyone is going to get vaccinated for various reasons," said Allor, of Wolverine. "Government should not be interjecting itself into this decision, and they shouldn't force citizens into a situation where they have to earn freedoms already protected under our constitution.
"I fear vaccine passports divide us into two classes of citizens. That's not a practical or effective way forward."
The bill is specifically tailored to not outlaw standard vaccination cards that are provided when receiving the first dose of COVID-19 vaccine, but a separate passport derived through and backed by governmental entities. It defines a vaccination passport as a document or system which diminishes or enlarges a person's civil privileges.
House and Senate Republicans also included a prohibition on vaccine passports within the state budget, which Gov. Whitmer signed into law in September.
Over 5.5 Michigan residents over the age of 16 – nearly 70 percent of the state's population – have received at least one dose of vaccine as of Thursday, according to data from the Department of Health and Human Services.
HB 4667 has been referred to the full Senate for further consideration.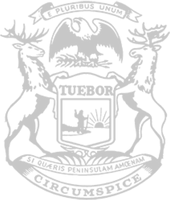 © 2009 - 2022 Michigan House Republicans. All Rights Reserved.
This site is protected by reCAPTCHA and the Google Privacy Policy and Terms of Service apply.