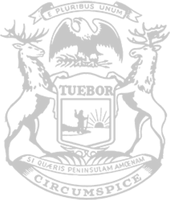 Rep. Paquette invites constituents to attend virtual town hall for the vaccine-injured
State Rep. Brad Paquette (R-Niles) invites his Southwest Michigan constituents to attend a virtual town hall meeting for the vaccine-injured.
After experiencing significant health repercussions following his own vaccination, Paquette noticed and became concerned by the lack of information and support available to the vaccine injured from health officials and the health care industry. The legislator is hosting an online meeting to hear from people across Michigan about the impact vaccines have made on their everyday lives.
The meeting will include feedback from public officials and health experts and follow with stories from Michigan residents who have first-hand experience with vaccine injury.
Paquette encourages his vaccine-injured neighbors – or those who are friends and relatives of vaccine injured individuals – throughout his own community to join the town hall and share their experiences.
"I personally experienced piercing heart pain after receiving the second mRNA COVID-19 vaccine injection and later experienced a heart attack and was diagnosed with myocarditis at the age of 33 with no preexisting conditions," Paquette said. "It was difficult to find anyone, especially in the health community, willing to entertain a conversation about possible adverse effects from the shot. My hope is to reassure constituents who experienced similar injuries from the vaccine that they are not alone."
The town hall event will take place via Zoom conference hosted by Michigan for Vaccine Choice from 4 to 6 p.m. on Wednesday, May 24. Interested individuals may register here.
For more information, constituents are welcome to contact the representative's Lansing office at (517) 373-5551 or BradPaquette@House.MI.gov.
###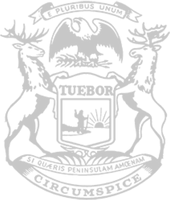 © 2009 - 2023 Michigan House Republicans. All Rights Reserved.
This site is protected by reCAPTCHA and the Google Privacy Policy and Terms of Service apply.