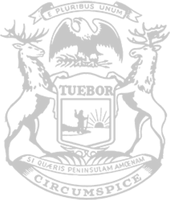 Vote Explanations for 3/7 and 3/8
Today, I wanted to take the time to explain the votes I cast on the House floor this week.
NO on Senate Bill 12 – this bill eliminates the requirement under Michigan law that third graders who cannot read by the end of their third-grade year in school be retained for the retaking of third grade. This bill unfairly disadvantages students by continuing to pass them along through the state's educational system without ensuring they meet necessary milestones in their development. For this reason, I voted NO on SB 12. However, the bill was approved by the House by a vote of 57 to 51.
NO on House Bill 4003 – this bill amends the Elliott-Larsen Civil Rights Act of Michigan to include sexual orientation and gender identity and expression as categories protected from discrimination. Unjust discrimination ought never to be tolerated, but as written, this bill infringes the First Amendment rights of those who hold traditional beliefs about gender and sexuality. Because this bill does not provide needed exemptions for religious liberty, I voted NO on HB 4003. The bill passed the House by a vote of 64 to 45.
NO on House Bills 4004 & 4005 – these bills effectively repeal Michigan's Right to Work laws enacted in 2012 and thereby give unions the force of law to compel membership and collect dues from all individuals at their work location, regardless of whether those workers support their particular union. There is no doubt that Michigan is a heavily unionized state, and while I support the important work of unions in defending the rights and safety of workers, I believe that every individual has the right to choose for him or herself whether to join a union. Because these bills infringe the freedom of association, I voted NO on HBs 4004 and 4005. These bills were approved along rigid party lines by a vote of 56-53.
NO on House Bill 4007 – this bill re-implements Michigan's old prevailing wage law repealed by the Legislature in 2018. This legislation directly contradicts the need for fiscal responsibility by forcing taxpayers to pay artificially high rates for every single project completed on their dime. Under this bill, contractors would be able to overcharge Michigan taxpayers for construction jobs that would otherwise cost significantly less. I voted NO on HB 4007, which passed by a vote of 56-53.
NO on House Bills 4138, 4142, and 4143 – The legislation requires universal background checks for all firearm transfers and establishes new licensing requirements for hunting rifles and shotguns. As a firm supporter of the Second Amendment rights of law-abiding Michiganders, I believe these bills violate the U.S. Constitution. It also noteworthy that these bills would do little to prevent shootings, such as the recent and tragic shooting on the campus of Michigan State University. I voted NO on House Bills 4138, 4142, and 4143, all of which were approved by a vote of 56-53.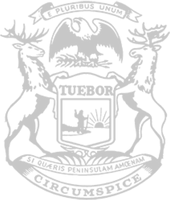 © 2009 - 2023 Michigan House Republicans. All Rights Reserved.
This site is protected by reCAPTCHA and the Google Privacy Policy and Terms of Service apply.