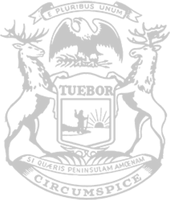 Vote Explanations | Week of May 16
HB 4375:  Amends the Land Bank Fast Track Act by expanding the ability to form a land bank to cities with a population over 50,000 and located in a county that does not have a land bank authority at the time the city establishes one.

Sponsor: Rep. Grant (D)
Passage: 57-50 with Immediate Effect

Why I voted NO:  Land banks provide unfair competition in the private sector. This will allow for more unfair competition with properties located in qualified cities.
– – –
SB 173, 178, 186, 194, 195, 197, 199, 200, & 201:  FY 23-24 Senate Budget Appropriations. These bills are almost identical to the House Budget Bills that were voted on last week that I am not in support of for the same reasons.

Passage: 56-51 by party lines

I voted NO
– – –
BILL PACKAGE HB 4176 & SB 32:  Would allow police agencies to recover the cost of sponsoring an individual through a police training academy if the individual leaves employment within a short period of time.
The bills cover the same topic but are slightly different in their details.

Sponsor: Rep. T. Carter (D) & Sen. Santana (D)
HB 4176 Passage: 103-4 with Immediate Effect
SB 32 Passage: 103-4 with Immediate Effect

Why I voted YES:  Allowing law enforcement agencies that recruit and train officers to recoup training costs from employees that quickly move to another agency will reduce the practice of recruiting another agency's new officer directly after training is completed, ensuring stability in local police forces.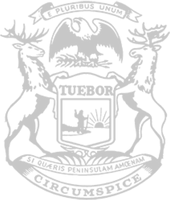 © 2009 - 2023 Michigan House Republicans. All Rights Reserved.
This site is protected by reCAPTCHA and the Google Privacy Policy and Terms of Service apply.