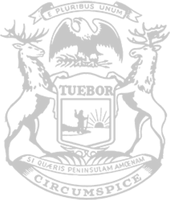 State Rep. Pauline Wendzel (left), and Rep. Christine Morse (right), introduce House Bills 6039 and 6040 to expand opportunities for Southwest Michigan students.
Wendzel legislation expanding opportunities for Southwest Michigan students
LANSING, MI – State Rep. Pauline Wendzel recently introduced bipartisan legislation to increase participation in early middle college programs offered by community colleges across Michigan.
The idea for the legislation came to Rep. Wendzel from Lake Michigan College and attempts to correct an issue that causes numerous students to not participate in these programs because they now lose eligibility for college athletics.
An early middle college (EMC) is a Michigan Department of Education-approved, five-year program of study. EMCs work closely with postsecondary partners to provide students with an opportunity to earn a high school diploma and one or more of the following:  
60 transferable college credits
An associate degree
A professional certification
The Michigan Early Middle College Association (MEMCA) technical certificate
Participation in a registered apprenticeship
Under current state law, a student enrolled in an EMC is not allowed to participate in college athletics during the fifth year of their program.  Under Rep. Wendzel's legislation, a student can compete so long as they've used up their four years of high school eligibility.
"EMCs are a great tool to help students save money, graduate sooner, or get a professional certification," said Rep. Wendzel, who sponsors the legislation along with Rep. Christine Morse.  "There's no reason that students shouldn't be allowed to compete in athletics while taking advantage of these incredible programs.  I'm proud to partner with LMC and my colleague from the 61st District to clean up state law and provide more opportunities for local students."
"We would be thrilled to be able to give Early Middle College students the chance to participate in athletics during their fifth year," said LMC President Dr. Trevor Kubatzke. "These student athletes excel in both academics and their sport, and they are currently missing out on a year of competition, conditioning with a team, and access to college facilities. We're grateful to Representative Wendzel for organizing this effort on behalf of these talented students."
House Bills 6039 and 6040 have the support of Lake Michigan College, Kalamazoo Valley Community College, and the Michigan Community College Association and have been referred to the House Committee on Education for consideration.
###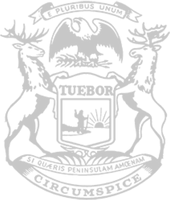 © 2009 - 2023 Michigan House Republicans. All Rights Reserved.
This site is protected by reCAPTCHA and the Google Privacy Policy and Terms of Service apply.