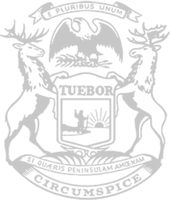 Chair Albert, Michigan House approve plan to save Michigan job providers from higher unemployment insurance payments
The Michigan House, led by Appropriations Committee Chair Thomas Albert, today approved a plan to deposit $250 million into Michigan's fraud-depleted unemployment insurance trust fund.
The investment contained in House Bill 5525 – from federal COVID relief funds – will help ensure Michigan job providers aren't forced to pay for massive benefits fraud allowed by the Unemployment Insurance Agency during the COVID-19 pandemic.
"Unemployment benefits aren't paid for by state government," Albert said. "They're paid for by job providers – included thousands and thousands of small businesses vital to our way of life in communities across Michigan.
"Many businesses are still struggling to survive the pandemic. First it was shutdown orders, and now it's runaway inflation, labor shortages, changing customer behavior and a host of other challenges. The least we can do to help our businesses get back on their feet is make sure they aren't asked to pay for the massive fraud allowed by the UIA."
Estimates of fraud and improper benefits allowed by the UIA during the pandemic exceed $8.5 billion.
The state's unemployment trust fund had $4.6 billion before the pandemic – now it's below $1 billion, a roughly 80-percent decline. The $250 million in the new House legislation would come in addition to a $150 million investment recently signed into state law.
"Replenishing this fund is the right thing to do," Albert said. "We cannot ask job providers to sacrifice money they could use to add employees, increase wages or invest in their businesses."
The House today also approved other legislation designed to improve customer service, transparency and accountability within the UIA.
House Bills 5525, 5528 and 5549-5555 advance to the Senate for further consideration.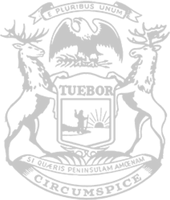 © 2009 - 2022 Michigan House Republicans. All Rights Reserved.
This site is protected by reCAPTCHA and the Google Privacy Policy and Terms of Service apply.