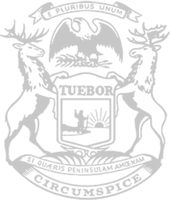 House Oversight Chair Steve Johnson (R-Wayland) speaks during testimony on Thursday, Feb. 18. Rep. Johnson and the committee heard from struggling restaurant owners and others in the hospitality industry who are at risk of closing due to burdensome executive orders from Gov. Gretchen Whitmer and health orders from Whitmer's Department of Health and Human Services.
House Oversight Committee Chair Johnson holding hearing on troubling UIA audit findings
RELEASE
|
November 29, 2021
Members of the Michigan House and Senate oversight committees, including House Oversight Committee Chairman Steve Johnson (R-Wayland), on Tuesday will meet with newly appointed state Unemployment Insurance Agency Director Julia Dale and officials from the state Auditor General's office to discuss a recent audit detailing mistakes made by the agency.
The state Auditor General examined the effectiveness of UIA in setting and implementing criteria for Pandemic Unemployment Assistance benefits and found the agency continued to make determinations using criteria which was not federally compliant. Actions and inactions by UIA senior leadership, the audit disclosed, led the agency to make nearly $4 billion in overpayments.
The committees will go over the performance audit, which is the first in a series examining UIA performance during COVID-19, while discussing needed reforms so people throughout Michigan can have a more efficient, trustworthy and service-driven system.
"It is important to gather facts and uncover the truth regarding how the agency operated during COVID-19 and executive orders in response," Johnson said. "I have heard from many people about the issues they have had in dealing with UIA over the past several months. People deserve answers, and this audit shows that the problems at the agency are worse than originally thought. This hearing will continue to establish facts and help us develop solutions so this situation does not happen again."
On Thursday, Johnson is expected to discuss legislation with the House Oversight Committee that will better serve jobless Michigan workers through greater accountability and clarity. A multi-bill package would establish a consistent and accelerated review process for determinations, create a new independent citizens' advocate to serve as a point-of-contact for people who need help getting benefits they deserve, require more communication and data from the agency, and implement other needed reforms.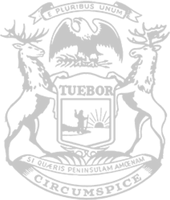 © 2009 - 2022 Michigan House Republicans. All Rights Reserved.
This site is protected by reCAPTCHA and the Google Privacy Policy and Terms of Service apply.