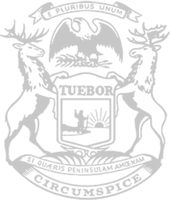 House Oversight Committee Chairman Johnson reacts to Auditor General's initial report on UIA missteps
RELEASE
|
November 18, 2021
House Oversight Committee Chair Steve Johnson (R-Wayland) today said findings from the state Auditor General show the state's Unemployment Insurance Agency made key errors that prolonged confusion and anxiety for many throughout Michigan as they tried to get needed assistance.
The Auditor General disclosed that a variety of actions and inaction by UIA senior leadership during COVID-19 contributed to a poor control environment, which in turn led to the creation of a Pandemic Unemployment Assistance (PUA) application and certification process that was not federally compliant.
Johnson has held House Oversight Committee hearings on the issue and identified that the agency failed to notify nearly 700,000 people of the state error involving invalid PUA qualification. In its report, the Auditor General also determined UIA continued to make improper eligibility determinations and related overpayments for nine months after the U.S. Department of Labor first notified the state of the problem.
"When Gov. Gretchen Whitmer shut down people's livelihoods across the state, there was a massive surge in unemployment claims. People needed benefits to pay bills and support their families," Johnson said. "They needed a fast-acting, efficient agency so they could do that. But rampant ineptitude and ineffectiveness at the agency led to weeks and months of hardship for a tremendous amount of people.
"These findings provide concrete proof that a pivotal arm of Gov. Whitmer's administration failed when people needed it most. This was a state mistake with their criteria, not a mistake made by claimants. Worse yet, UIA continued down a path they were told was incorrect. I am hopeful the agency can improve going forward in these areas so people can have a jobless agency that performs for them."
The audit disclosed that almost $4 billion in overpayments were made due to the noncompliant eligibility criteria. From March 15, 2020 through Sept. 27 of this year, UIA paid nearly $39 billion in total unemployment insurance claims from 5.4 million claims and just over 3.4 million claimants. The PUA claims are included in the total figures.
The audit report is the first of a series on UIA claims processing during the COVID-19 pandemic. Johnson said the House Oversight Committee will continue to work with the agency and new director Julia Dale on effectiveness, while also reviewing additional reports from the Auditor General to provide needed accountability.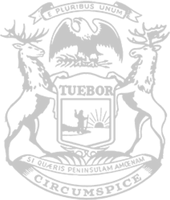 © 2009 - 2022 Michigan House Republicans. All Rights Reserved.
This site is protected by reCAPTCHA and the Google Privacy Policy and Terms of Service apply.