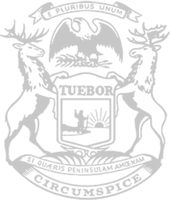 House panel approves Rep. Beeler plan to require physical signatures for absentee voting requests
The House Committee on Elections and Ethics today approved state Rep. Andrew Beeler's plan to require voters to sign absent voter (AV) applications physically.
In order to cast an absentee ballot, a voter is required by state law to submit a signed AV application to the local city or township clerk. Although voters have generally submitted applications with physical signatures, Secretary of State Jocelyn Benson in June 2020 unveiled an online application that allows voters to use the digital signature in the qualified voter file (QVF) maintained by the Department of State.
Beeler's House Bill 5288 would clarify that a voter must physically sign an AV application. The plan would also explicitly prohibit use of a digital or electronic signature to sign an application.
"Signature requirements for absentee applications and ballots provide a two-step verification process to confirm voters' identities and maintain election integrity," said Beeler, of Port Huron. "My plan will preserve this security measure and preempt the Secretary of State's ill-advised online application."
The Department of State is currently proposing permanent administrative rules regarding several election processes, including the online AV application. The proposed rule would reinforce Benson's current practice of allowing voters to submit AV applications using only digital signatures contained in the QVF. Beeler's plan, if enacted into law, would take precedence over the rules promulgated by Benson.
HB 5288 now proceeds to the entire House of Representatives for consideration.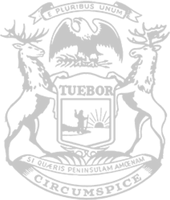 © 2009 - 2022 Michigan House Republicans. All Rights Reserved.
This site is protected by reCAPTCHA and the Google Privacy Policy and Terms of Service apply.