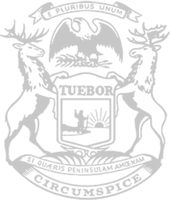 House panel considers Rep. Beeler plan to increase transparency for health care expansion regulation
State Rep. Andrew Beeler, a member of the House Committee on Health Policy, today testified before the committee in support of his plan to allow timely public access of annual reports on Michigan's certificate of need (CON) program.
The program, with standards of review developed by a CON Commission, regulates the creation and expansion of health care facilities in state.
"The certificate of need program imposes strict standards that limit health care expansion in Michigan," said Beeler, of Port Huron. "Hospital capacity was one of the greatest public health concerns during the COVID-19 pandemic, and we should consider how certificate of need requirements affected capacity. The process for developing these consequential regulations should be one of transparency and openness to the people of Michigan."
Each year, the Department of Health and Human Services (DHHS) reports on its performance of CON duties to the commission. The department also informs the commission annually about CON application fees collected and the costs of implementing the program. House Bill 5076, introduced by Beeler would require the DHHS to make the two annual reports publicly accessible within seven days of presenting to the commission.
Beeler's legislation is part of a larger plan to increase transparency in the CON program. HBs 5074, 5075 and 5077 would require the posting of information related to the CON commission's meetings and action, public notice about proposed changes to review standards at least 30 days before a hearing on the proposal, and an annual review by the joint legislative committee that oversees the program.
HBs 5074-5077 remain under consideration by the committee.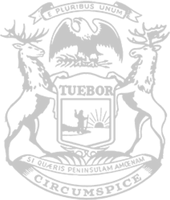 © 2009 - 2022 Michigan House Republicans. All Rights Reserved.
This site is protected by reCAPTCHA and the Google Privacy Policy and Terms of Service apply.