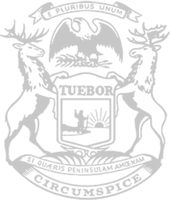 Leader Hall blasts efforts to repeal worker freedom, make Michigan less competitive after costly Ford deal
House Republican Leader Matt Hall, R-Richland Township, on Wednesday issued the following statement after Gov. Gretchen Whitmer signed a bill to help fund $1.8 billion in incentives for a Ford plant, the same day as House Democrats prepare to repeal Michigan's right-to-work law that has helped attract business investments and workers to the state:
"The rushed Democrat pay cut plan, which would repeal Michigan's right-to-work law, will steer workers and businesses away from our state, when we're already falling behind. The latest economic development efforts came about because Gov. Whitmer lost a Ford plant to Tennessee with its more competitive business climate. For the governor's new deal, Michigan will dole out a whopping $720,000 in incentives to secure each job — jobs that pay far too little in light of taxpayers' mammoth investment. With more competitive tax and regulatory policies, Tennessee paid only $147,000 per job for its Ford plant. We need to do better, and right-to-work is one factor that has helped draw new investment to Michigan communities. Ditching this successful, pro-worker policy will only slash workers' wages and drive up the price tag needed to land future manufacturing projects."
The governor Wednesday morning signed a $1.3 billion spending bill that included funds for a planned Ford electric vehicle battery plant in Marshall, a project that will receive a total of roughly $1.8 billion in state incentives to create 2,500 jobs. Of the jobs, 1,900 are projected to pay only $41,600. House Democrats are expected to ram through legislation to repeal Michigan's freedom-to-work law later Wednesday, the same day the bill first came up for a vote in committee.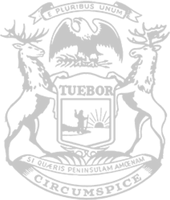 © 2009 - 2023 Michigan House Republicans. All Rights Reserved.
This site is protected by reCAPTCHA and the Google Privacy Policy and Terms of Service apply.