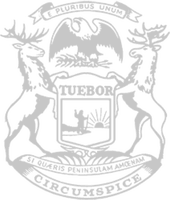 House Republican Leader Matt Hall, R-Richland Township, speaks in support of his budget amendment to increase local road funding to $600 million on Wednesday, May 10, 2023. Democrats rejected Hall's amendment.
Leader Hall: Bloated Democrat budget underinvests in roads, public safety, schools
House Republican Leader Matt Hall, R-Richland Township, on Wednesday voted against Democrats' $81 billion spending bills that waste taxpayer dollars and undermine transparency while failing to sufficiently support schools, local road repairs, and public safety.
"House Democrats' wasteful spending ignores the priorities of the people of Michigan, shoveling taxpayer dollars to unsustainable new programs, pork, and partisan pet projects instead of investing critical resources into education, infrastructure, and local law enforcement," Hall said. "Michigan should boost funding to fix our most deteriorated local roads, but four years after Gov. Whitmer took office, House Democrats rejected my plan to do just that. Instead of helping our schools hire more teachers and provide a better education for Michigan students, this budget directs school funding away from the classroom. And local police departments facing officers and equipment shortages won't get the support they need to protect Michigan communities. This budget blows through the rest of our $9 billion surplus and gives taxpayers little to show for it on the services that matter to Michigan families."
House Democrats rejected an amendment to increase local road funding to $600 million — a 50% increase — replacing funding for e-bikes, speeding enforcement cameras, electric vehicle chargers, redesigning bus stops and other public spaces, and other unneeded programs.
The school budget would spend money to buy electric buses and create a new free meal program to include wealthy families instead of investing more that could hire teachers, reduce class sizes, and improve educational quality. Democrats blocked an amendment to increase school safety funding.
House Democrats also rejected an amendment to invest $100 million to help county sheriff's offices and local police departments purchase equipment or provide incentives to recruit and retain officers.
The Democrat budget removes a series of key transparent reporting measures to disclose state employee remote work, large severance payouts for departing officials, road bonding debt and ongoing costs for retirement benefits. The budget also allows the governor to transfer funds to other projects and programs even after the budget is signed into law.
The House budget bills now proceed to the Senate.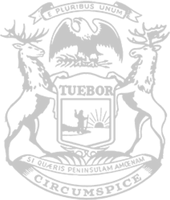 © 2009 - 2023 Michigan House Republicans. All Rights Reserved.
This site is protected by reCAPTCHA and the Google Privacy Policy and Terms of Service apply.