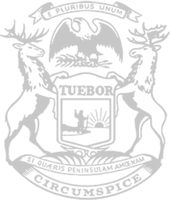 Rep. Albert: Whitmer administration must stop reckless COVID strategy sending National Guard to schools
Rep. Thomas Albert today said the Whitmer administration's use of the Michigan National Guard to confiscate COVID testing kits from schools is a "colossal mistake" that highlights the need for legislative oversight of relief funds.
Albert said National Guard personnel were sent to Portland Public Schools this week to take COVID testing kits and redistribute them to other school districts – leaving Portland short of tests.
"Perception matters," said Albert, a former logistics officer for the Marines who now serves as chair of the House Appropriations Committee. "Sending the military into our communities Soviet style does not help matters – it's inefficient and causes supply disruptions. Beyond that, it instills fear – and that is something we should not be doing.
"If anyone wants to know why the Legislature doesn't just send the governor all of the COVID testing money she wants up front, this is why," Albert said. "The governor has $210 million already appropriated and not yet spent to buy testing kits if there is a need. Why in the world would she send the National Guard in to do this?"
Albert was informed the National Guard is only supposed to collect tests from school districts that indicate they have a surplus and voluntarily want some of their kits redistributed. That remains problematic, Albert said, in part because mistakes are being made in the process.
Albert says the governor's administration claims a mistake was made in Portland and tests are in the process of being returned. He was told Belding Area Schools was originally informed it would have tests taken and redistributed elsewhere next week, but that has now been cancelled.
"This method of heavy-handed, top-down logistics is precisely what caused the vaccine distribution chaos this past spring," Albert said. "The governor cannot keep repeating these colossal mistakes."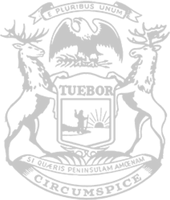 © 2009 - 2022 Michigan House Republicans. All Rights Reserved.
This site is protected by reCAPTCHA and the Google Privacy Policy and Terms of Service apply.