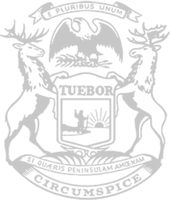 Rep. Beeler: Budget supports three community projects in Sanilac, St. Clair counties
RELEASE
|
September 28, 2021
The Michigan Legislature today approved funding to support three projects in Sanilac and St. Clair counties in the state budget, state Rep. Andrew Beeler announced.
"The new budget will benefit our community by providing useful resources for specific local projects, and I was proud to support these items in the budget process," said Beeler, of Port Huron. "This budget addresses some of the most pressing needs in our community: supporting our local soup kitchen, improving infrastructure at a local campground, and opening up greater access to some of our local parks."
The budget provides $50,000 to assist the Mid-City Nutrition soup kitchen located in Port Huron. The project began earlier this year to expand the soup kitchen's capacity to serve at-need citizens.
Also included in the budget is a $20,000 appropriation to help Sanilac County Parks comply with the Americans with Disabilities Act (ADA). Funds will be used to update park facilities, such as picnic tables and bathrooms, to be more accessible for park users. Compliance with the ADA will also make the parks system eligible for certain federal grant programs.
The budget allocates $50,000 to a Fort Gratiot campground to install additional water and electrical infrastructure. The infrastructure would support new sites for use by campers and other recreational vehicles, and increased tourism would further support the small businesses in the community.
All three projects were funded in Senate Bill 82, the state budget for the upcoming fiscal year. The bill received bipartisan support in the House and Senate, and it now advances to the governor for consideration.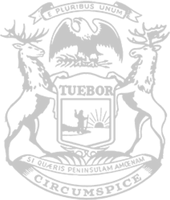 © 2009 - 2022 Michigan House Republicans. All Rights Reserved.
This site is protected by reCAPTCHA and the Google Privacy Policy and Terms of Service apply.