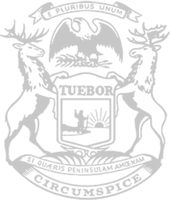 Rep. Beeler: Detroit superintendent admits to teaching critical race theory, baselessly attacks bill
State Rep. Andrew Beeler, of Port Huron, today said recent comments by the Detroit Public Schools superintendent demonstrate the need for Beeler's plan to prohibit discriminatory teaching in public school K-12 curriculum.
At a Nov. 9 school board meeting, Superintendent Nikolai Vitti said the district's curriculum "is deeply using critical race theory" in social studies as well as other disciplines.
"We are very intentional about creating curriculum, infusing materials and embedding critical race theory within our curriculum," Vitti said.
He said a proposal to ban critical race theory (CRT) from use in schools, "unfortunately" has passed the House, seemingly referring to Beeler's legislation addressing race and gender stereotyping in curriculum, which passed the House the week prior.
Beeler's legislation would not explicitly target any specific theory; rather, it would prohibit promoting any race or gender stereotyping in public school curriculum, which, according to Beeler, is a key tenet of critical race theory implementation.
"Dr. Vitti's denunciation of my legislation only proves its necessity," Beeler said. "First, he admits the district teaches critical race theory. As I've said before, critical race theory can manifest in a number of different ways, but Dr. Vitti implied that his definition of critical race theory would indeed include the very sort of harmful stereotyping my plan seeks to keep out of curriculum. I maintain the position that an accurate teaching of American history — blemishes and all — does not require and is probably hindered by the use of CRT or gender and racial stereotyping."
Specifically, Beeler's House Bill 5097 would prohibit the State Board of Education or a local school board from including the promotion of any form of explicit or implicit race or gender stereotyping in core academic curriculum. The plan lists several statements that characterize the beliefs and ideas of race or gender stereotyping. The list includes claims that make assumptions about individuals' beliefs, actions or attitudes based on race or gender.
Vitti said the district uses critical race theory to teach students the truth of history, including injustices that have occurred in the United States. Beeler refuted the notion that his bill would undermine history education.
"I agree we need to teach students the full picture of American history, and the superintendent's criticism of my plan is completely misplaced," Beeler said. "My proposal would not limit the teaching of history; it would simply prevent school curriculum from promoting harmful stereotyping and discrimination against students. This includes using historical wrongs to place guilt on students based on their race or gender. Encouraging disrespectful and discriminatory stereotyping based on race or gender directly conflicts with the character values we should be instilling in young people."
HB 5097 passed the House 55-0 and is currently under review by the Senate Committee on Education and Career Readiness.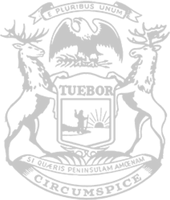 © 2009 - 2022 Michigan House Republicans. All Rights Reserved.
This site is protected by reCAPTCHA and the Google Privacy Policy and Terms of Service apply.