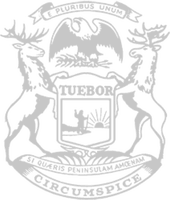 Rep. Bellino casts crucial votes to clarify emergency and executive powers in Michigan
RELEASE
|
September 22, 2022
The House on Wednesday approved an extensive bill package, with Rep. Bellino's support, to help strengthen people's civil liberties by updating and clarifying executive and emergency powers.
"Rather than work in tandem with the Legislature, the governor left us out in the cold during the early stages of the pandemic," said Bellino, of Monroe. "The poor decisions Gov. Whitmer made still has rippling effects on Michiganders and our state's economy over two years later."
 During the COVID-19 pandemic, the nation saw the broadest use of administrative powers in recent history. In response, almost every state legislature in the country introduced reforms to emergency powers. A recent analysis of other states showed the majority of state legislatures have the authority to oversee emergency orders and actions by the executive branch, and in many cases have power over the declaration and extension of those emergency orders.
"In response to Gov. Whitmer's unilateral decisions, the Legislature filed suit against her for violating the Michigan Constitution," Bellino said. "The Michigan Supreme Court agreed with and upheld our suit, finally allowing the Legislature an opportunity to step in and help Michiganders after the governor had been actively skirting both chambers."
The plan would increase accountability by:
Ensuring transparency: In order to ensure lawmakers overseeing state departments are aware of the use of emergency authority, the plan would require the executive branch to notify the Legislature in a timely manner — typically 24 hours — after some powers are exercised.
Setting reasonable timeframes: The plan would provide a specific role for legislators in the exercise of emergency powers, by ending the application of certain authority after 28 days, requiring the Michigan Legislature to decide whether to extend the power in that instance.
Cleaning up the law: Additional bills in the plan would repeal unnecessary or outdated emergency powers, some of which have rarely or never been used. Other statutes to be repealed are redundant, granting power also authorized elsewhere in Michigan law.
"During the pandemic, many of Michigan's businesses were forced to close, children were forced to stay home from school leading to learning loss, and even various religious services were cancelled for far too long due to Gov. Whitmer's questionable decision making," Bellino said. "My neighbors and folks in my community are still struggling to make ends meet. It is unjust to provide the executive branch the flexibility they currently carry. The variety of carefully considered changes in this emergency powers package would instantly improve legislative oversight, and the government's accountability to the people. It's vital we stop any leader from acting as if they know what's best for the entire state, and allow the people's elected representatives to have a say in the use of our state's emergency authority."
The bills now proceed to the Senate for consideration, where other parts of the plan that passed the House this summer are already under review.
###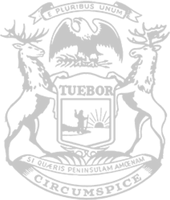 © 2009 - 2023 Michigan House Republicans. All Rights Reserved.
This site is protected by reCAPTCHA and the Google Privacy Policy and Terms of Service apply.