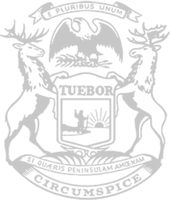 Rep. Beson: After recent veto, governor's Small Business Saturday message rings hollow
RELEASE
|
November 24, 2021
State Rep. Timmy Beson today said Gov. Gretchen Whitmer's message touting Small Business Saturday doesn't excuse her veto of his plan to protect small businesses from unnecessary and unconstitutional fines.
The Saturday after Thanksgiving is set aside each year to encourage people to support their local communities by purchasing goods and services from small businesses. This year, Small Business Saturday will be recognized on Nov. 27.
"On Saturday, everyone should get out and support small businesses in Bay County, especially as so many of them are struggling to get by," said Beson, of Bangor Township. "And our state government should always be looking to help local businesses. While Gov. Whitmer has good things to say about Small Business Saturday, her actions the rest of the year speak louder than her words. She has often vetoed small-business support plans, including my plan to protect against excessive fines."
Beson's House Bill 4501 would have prevented the Michigan Occupational Safety and Health Administration (MIOSHA) from issuing a fine for a first-time violation of an emergency workplace standard related to COVID-19, if the business corrects the violation. The plan would also have required MIOSHA to refund businesses for fines collected under COVID-19 executive orders that have been ruled unconstitutional by the Michigan Supreme Court. The bill passed the Legislature with bipartisan support, but Whitmer vetoed it on Nov. 11.
"The governor's praise for Small Business Saturday falls flat after her Veterans Day veto of my plan to give relief to small businesses," Beson said.
In March, Whitmer used her line-item veto power to remove funding to aid small businesses from Beson's House Bill 4047, a budget that earned bipartisan support. She vetoed funding for the unemployment trust fund, as well as tax and fee relief for businesses hurt by the pandemic. In June, she also vetoed a plan to help many small businesses save on their federal taxes.
###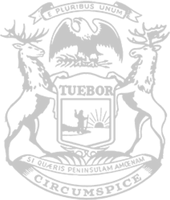 © 2009 - 2022 Michigan House Republicans. All Rights Reserved.
This site is protected by reCAPTCHA and the Google Privacy Policy and Terms of Service apply.